Many employees in Pennsylvania assume that if they are injured on the job, their employers' workers' compensation insurance will pay for their medical expenses and lost wages. This is usually the case. Any employee hurt in a work-related accident, regardless of who was at fault, is entitled to workers' compensation benefits in many states, including Pennsylvania.
When workers' compensation benefits are insufficient to cover all of an injured worker's financial losses, he or she may consider filing a personal injury lawsuit. How does a personal injury suit vary from a workers' compensation claim? This article will break down and explain how and when you can file a personal injury lawsuit.
If you've been injured on the job and are unsure about what to do next, a workers' compensation lawyer in Pennsylvania can help. Here at the office of Brandon J. Broderick, Attorney at Law, we treat our clients with respect at all times. While you concentrate on healing, we work diligently to help build your case.
If you retain Brandon J. Broderick as your workers' compensation lawyer, nothing is owed to us unless we win and you get paid. Feel free to give us a call at any time with questions.
---
Workers' Compensation Explained
Many states mandate that companies have workers' compensation insurance, therefore many business owners do so without really understanding what it is or how it works, especially when an employee files a claim.
Workers' compensation is insurance that pays for an employee's medical bills and lost wages if they are hurt on the job or become ill due to something work-related. In Pennsylvania, like nearly every other state, there are laws that require companies with employees to carry workers' compensation insurance.
This makes things fairly easy when an injury happens at work. The employee is covered, but so is the employer. Employer's liability insurance, which is typically included in all workers' compensation policies, shields businesses from personal injury claims made by employees who have already collected workers' compensation benefits.
According to the Pennsylvania Workers' Compensation Act, all businesses and individuals that employ one or more people in the state must enroll in the workers' comp program. All employees, whether year-round, part-time, or temporary, are included. However, in some cases, some workers are not covered, such as consultants or independent contractors.
What Does Pennsylvania Workers' Comp Cover?
Without considering the employee's prior medical or physical condition and typically without considering who is at fault, workers' compensation insurance provides wage replacement and medical benefits to compensate employees who are injured, become ill, or have a condition worsen as a result of employment.
If you get hurt on the job, your employer or their insurance company is responsible for covering any and all medical costs that arise as a direct result of that accident.
PA Workers' Compensation will cover the following:
Typically, two-thirds of your typical weekly wage will be replaced if you are injured and must miss work because of this injury. However, this amount is subject to a cap.
All medical costs associated with the injury, which was sustained during the course of your employment.
If an employee loses use of a body part, whether completely or partially, they are entitled to receive specific loss benefits. Payment of disability benefits is based on a schedule that specifies the number of months for which an injured worker will be compensated for their loss of income due to their injury sustained on the job.
If the injured party passes away as the result of an accident on the job, their family will receive death benefits.
What If The Injury Was The Employee's Fault?
Even if you were at fault for the incident that left you with an injury on the job, you can still collect workers' compensation.
This is not the case, and it may be one of the first arguments your employer or insurance company makes in an effort to reject your claim.
You can only seek compensation in Pennsylvania if your injury was the direct result of your job duties.
You Must Inform Your Employer That You Were Injured While Working
Workers' Compensation Section 311 mandates that injury claims be reported within 21 days of the injury taking place, and no later than 120 days. Even if you think your injury is small or will heal on its own, it is recommended that you notify your manager or supervisor right away.
When Should I File A Workers' Compensation Claim?
The timing of your workers' compensation claim is important to its success in Pennsylvania.
Reporting your accident or illness to your supervisor or employer as soon as possible is the first step you should take if you have been injured or become ill at work. Telling a friend that you got ill or sick on the job is not enough to avoid the reporting requirement. You are legally required to notify your employer within 120 days of sustaining a work-related injury or becoming ill, but you should not wait that long.
The longer you wait after an injury or illness, the more likely it is that your employer and their insurance company will dispute your claim. They can try to claim that you weren't really harmed or that the diagnosis was incorrect by pointing to the time lag.
Tell your boss right away if you've been hurt badly enough that you need emergency medical care.
If you report an injury to your employer and end up missing time from work, whether it's a few hours or a full day, they must report it to the Bureau of Workers' Compensation. The process begins with the submission of a "First Report of Injury" (FROI). If you miss your first shift or day of work, your employer has three days to notify you and find a replacement. Your employer must inform the workers' compensation board within 48 hours if a fatality occurs on the job.
You are eligible for workers' compensation benefits beginning on the date of injury or the day you were informed by your doctor that you have an occupational illness if you report the injury or illness to your employer within the first 21 days. If you become disabled and report it after the first 21 days, but still within the 120-day term, you will start receiving benefits as of the date you made the report.
Your employer may request no action from the Bureau of Workers' Compensation once they get the FROI. It only indicates the date on which you were hurt or diagnosed. If you plan to make a claim against your employer and their insurance provider, the Bureau will need to know when the problem first arose.
In the event that you sustain an injury on the job, your employer must notify their insurance provider. Following receipt of your notification, the insurance carrier has 21 days to either accept or reject your workers' compensation coverage.
If your claim for workers' compensation benefits is approved by the insurance carrier, you will get a Notice of Compensation Payable and be able to start receiving benefits. Notice of Temporary Compensation Payable is a document that is occasionally sent out by insurance companies. The insurance company has not yet decided whether or not your claim is valid, but they are willing to pay you a portion of your disability benefits while they do so. Within 90 days of making a decision, the insurance company can reverse course and stop paying any and all disability benefits.
The insurance provider will issue a Notice of Workers' Compensation Denial if they believe your injury is not legitimate.
You have three years from the date of your injury to file a claim for workers' compensation if your employer denies your request for workers' comp coverage.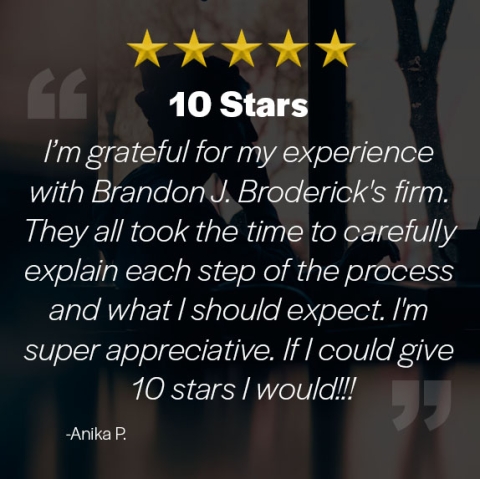 Statue Of Limitation For Workers' Comp in PA
Workers have three years from the date of their injury or the date their doctor first diagnosed their illness to file a petition for workers' compensation benefits with the Bureau after first informing their employer of their work-related injury. Keep in mind that you only have three years from the date of your accident or illness to file.
It is not always a matter of debate when an injury occurs. You can pinpoint the exact time and day that an on-the-job injury occurred, such as a broken leg or a sprained wrist. However, the symptoms of some other work-related injuries may not appear for days, weeks, or even years.
Carpal tunnel and impingement syndromes, both of which are caused by repeated stress on the wrist, are excellent examples of stress-related injuries. Carpal tunnel syndrome is common in secretaries and data entry clerks. Working in the same position day in and day out might lead to repetitive stress injuries. 
This is why, if your doctor has just diagnosed you with a repetitive stress injury, you need to report it to your employer right away. Workers' comp coverage may be terminated if you fail to report an injury within 120 days. In addition, your capacity to receive disability payments will be terminated if you do not submit a claim within three years of when you first experienced or knew of the injury.
Important Steps To Take in a PA Workers' Comp Claim
See a doctor immediately first. Even if you think your injury might be minor, seeing a doctor right away is the most important step to take. And, you should notify them that your injury is work-related. Don't wait until the week following your injury or longer to see a doctor. If you do, your employer and their insurance company will argue that you are not as badly injured as you claim, simply because you waited to seek medical care.
The other reason to consult a doctor as soon as feasible is to begin the process of establishing documentation. The more documentation you have concerning your illness or job injury, the better. Keep a copy of every medical bill and every medical report. Record the name and location of every specialist you see regarding your injury or illness and the date you saw them. Keep notes about what they told you. Make sure you notify every doctor you see, whether in an emergency department soon after your injury or during a visit to a specialist, that your injury is work-related.
In Pennsylvania, you are required to see a doctor from a panel of doctors approved by your employer during the first 90 days after your injury. After 90 days, you can see your own physician. You can use your own physician before the 90 days are up, but you will be responsible for paying that medical expense.
As we indicated above, a denial by your employer and their insurance carrier is significantly more likely to happen when you experience a work-related injury than an acceptance.
Some of the grounds that they may claim for their denial include:
Not notifying them within the 120-day window
The injury is your fault
Your injury isn't as serious as you claim
You were intoxicated while working
The injury wasn't related to your job
Can You Sue Your Employer?
In most cases, the answer is "No". If a person is injured on the job and receives workers' compensation payments, he or she cannot later sue the employer for damages due to the injury. There are exceptions, although very rare. This does not exclude you from pursuing compensation from any other parties who may share responsibility for your injuries. In most cases, you have the legal right to file a lawsuit against other responsible parties. For example, if you were hurt in a car accident on the job and believe that it was the fault of another person, you may be entitled to file a personal injury lawsuit against the at-fault driver to recover damages for pain and suffering.
You may be able to seek compensation from the parties whose negligence resulted in your injuries by filing a lawsuit. It is important to see the help of legal counsel as quickly as possible after an accident involving a product, vehicle, or employee that results in injury. If you do so, the personal injury lawyer will have time to look into the case, interview potential witnesses, consult with specialists, etc. If you are considering filing a lawsuit against another person, you should do it without delay.
Our Workers' Comp Lawyers Have Represented Many Clients in PA
When you choose Brandon J. Broderick, Attorney at Law, you'll have someone on your side who cares about your workers' comp or personal injury case. We're well-equipped and have extensive experience to help you win your case.
Please, do not wait. Get in contact with us as soon as possible if you've been harmed at work. We can discuss your legal options and devise a plan for success.
You should never enter a legal scenario without proper information. If you need assistance, we're here to provide it. Consult with us now. We offer free consultations.