On your side. By your side.
The aftermath of an accident can be confusing and uncertain as you navigate how to recover from your injuries, keep your finances afloat and consider your next steps.
Brandon J. Broderick, Attorney at Law, is by your side, always advocating your best interest, so you can focus on healing. With decades of experience, our personal injury and car accident lawyers prioritize client care, compassion and communication. We are your trusted partner who's got your back throughout the process.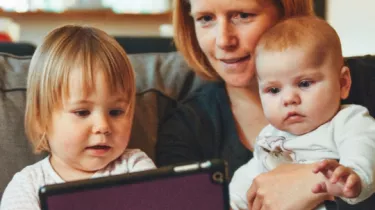 What Our Clients Say
See why our clients give top ratings for the personal injury attorneys at Brandon J. Broderick
*Results may vary depending upon your particular facts and legal circumstances.
Exceptional Client Care
We believe in putting our clients first and this commitment underlines everything we do.
Proven Experience
With more than $500 million dollars won in settlements and verdicts, our experienced attorneys have a track record of success.*
Passionate Representation
We fight tirelessly for your best interests, even when other attorneys say you don't have a case.
*Results may vary depending upon your particular facts and legal circumstances.
Benefit From 200+ Years of Experience
No matter what your case entails or the type of injuries involved, our law firm is here to passionately represent you and your family from start to finish in the pursuit to recover compensation for your losses. Our experienced, skilled attorneys specialize in personal injury, car accidents, workers compensation and employment law. With millions of dollars recovered in verdicts and settlements for clients*, our team has the ability to take on even the most complex cases.
*Results may vary depending upon your particular facts and legal circumstances.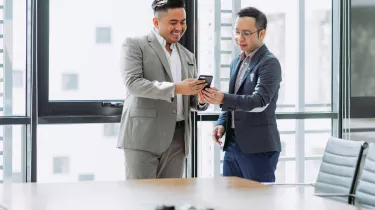 Why Should I Hire an Injury Attorney?
We get it. Accidents and injuries have an impact on your health, well-being, and finances which can cause worry, fear, and anxiety -- for you and your family. Wouldn't it be a relief to know you could count on a trusted friend and advisor to passionately champion you? Someone who's got your best interests in mind?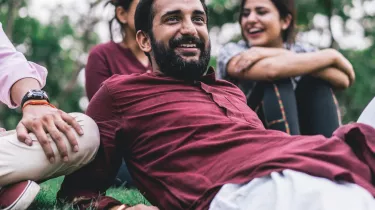 Our attorneys can make all the difference in the outcome of your case
Building a Solid Case
While your case may seem straight-forward to you, evaluating the circumstances and building evidence to prove liability is critical to a high compensation award. A lawyer will review the evidence at hand at the onset of the case, identify liable parties and collect more evidence. It's possible more than one entity could be liable. In serious cases, a lawyer may bring accident reconstructionists, experts, or other private investigators to bolster the case.
Demanding a Fair Settlement Amount
Injury lawyers have experience dealing with a variety of accident types, injuries and nuances of every circumstance. They understand the different types of compensation available and know how to value your claim for the maximum compensation amount. In cases of serious or catastrophic injury, your attorney may bring in experts to calculate damages for your future medical needs and projected income loss.
Negotiating with Insurance Companies
Insurance companies play a huge role in accident cases. In the aftermath of an accident, an insurance company may try to capitalize on your uncertainty and pressure you to settle with a lowball offer. Once you accept a settlement, there's no going back for additional compensation later. A personal injury lawyer has the knowledge and skills to go back and forth and negotiate with insurance companies to maximize the settlement.
How Much Is Your Claim Worth?
When you file a personal injury claim, you are doing so to recover monetary compensation for your losses. Awards can include the full cost of your medical expenses -- both in the immediate aftermath of the accident, ongoing treatment, and expected future needs.
Your losses may be far more than just the sum of your medical bills. Compensation awards for your claim may also include lost wages, lost earnings, pain and suffering and loss of quality of life. The higher the amount of your medical bills and other damages that you are seeking, the more complex the negotiation becomes--and the more important it is to enlist the help of an experienced personal injury lawyer who can do all of the negotiations on your behalf.
*Results may vary depending upon your particular facts and legal circumstances.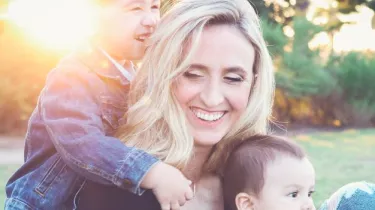 Injury Attorneys in New Jersey, New York, and Connecticut
After an Accident
If you've been injured, seek medical attention right away even if your injuries seem minor. Because some injuries take a while to surface, it is better to get checked right away rather than wait days, weeks, or even months after your accident to see a doctor.
Don't be afraid to call the police or ask a witness or bystander to do so. Even in a slip and fall incident, a police report can go a long way to bolster your case.
Soon after your initial medical needs are met, review your options with an experienced injury lawyer. They can evaluate your claim, walk through your options, and advise on the best course of action.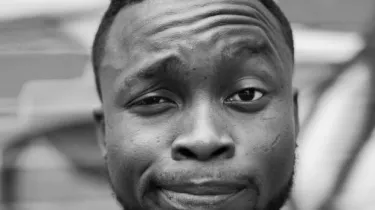 Injury Attorney FAQ
How do I know if I have a case to file a lawsuit?
There are several factors that determine whether or not you have a solid case for a personal injury lawsuit. First, in order to have a case, you must have suffered a physical or emotional injury. And you must have enough evidence to prove that another party's negligence caused the injury. It's difficult for most people to determine if they have a case without consulting with an attorney.
How long do I have to file a claim?
The statute of limitations for personal injury claims varies by state. In New Jersey, injured victims have 2 years from the date of the accident to file a claim. However, if your case involves an injury on public property, there is a very short window to file a notice of claim -- the first step before a lawsuit. It's best to contact an attorney as soon as possible after the incident to review your options.
How much does it cost to hire a personal injury attorney?
Most personal injury lawyers work on a contingency basis, which means that their legal fees are only collected if and when you win a compensation award. There's no risk in discussing your case with an attorney to understand your options and the types of damages you may be entitled to.
What type of law does Brandon J. Broderick practice?
At Brandon J. Broderick, Attorney at Law, our attorneys specialize in personal injury, workers compensation, vaccine injury and employment law. Within our personal injury practice, many of our lawyers focus on PIP arbitration, car accidents, truck accidents, slip and fall incidents and catastrophic injury.
How long does it take to resolve a claim?
Each case is unique and the circumstances surrounding your case will determine how long it may take to resolve. Typically, the more severe your injuries or the more compensation you are seeking, the more complex the negotiation. In some scenarios, the process may take a few months to resolve to a settlement while other claims may take more than a year to resolve.
Should I accept the insurance settlement offer?
Don't accept an insurance settlement offer without talking to a lawyer. Insurance companies are in the business of mitigating claims. As a result, they work hard to pay victims as little as possible and often pressure injured victims to settle quickly for a lowball amount. By having legal representation, your lawyer will handle all communications with the insurance company on your behalf and work toward securing the compensation you rightfully deserve.
What are the chances that my case will go to trial?
The majority of personal injury cases are settled out of court before a trial. And in the cases that do move towards a trial, many of those are resolved between both parties before the matter is decided by verdict. However, having a skilled trial attorney like Brandon J. Broderick ensures that you have the best possible representation for negotiations and a potential trial.
Can I still file a claim if I was partly at fault for the accident?
Laws vary by state, when it comes to what is called "comparative negligence." In an accident in which both parties share some of the blame or liability in an accident in a state that follows a "modified comparative negligence" rule, an injured plaintiff can collect compensation from other at-fault parties as long as the plaintiff was less than 50 percent responsible for the accident or incident that led to the injuries. New Jersey and Florida are both modified comparative negligence states. In these types of complex cases, often involving more than two drivers or parties, consulting with an attorney can help you understand your options.
What is a release in an accident settlement?
A release is a document that you sign in return for accepting the settlement funds. By signing the release, you are accepting the settlement and therefore releasing any other claims against the defendant and usually any other defendant related to the incident. In other words, once you settle you can never reopen the case or try to file a claim for additional compensation. If you are married, your spouse may be required to sign the release as well.
Our commitment to compassion and client care
At Brandon J. Broderick, Attorney at Law, our clients come first. Our promise to you is that your experience will be free from legalese, hype, intimidation or hassle.