If you get hurt at work in Connecticut because of an accident, you probably think your employer has workers' compensation insurance that will cover your medical bills and lost wages. Most of the time, this is true. In many states, like CT, workers' comp is a no-fault system, which means that any worker injured during a workplace accident will get benefits no matter who caused it. However, there are times when a worker has the option to file a personal injury lawsuit, especially when workers' comp benefits do not cover losses fully. What's the difference between filing a workers' comp claim or a personal injury lawsuit? We will explain and examine the distinct differences as you continue reading.

Depending on the type of injury and the circumstances surrounding the accident, an employee who is injured on the job may be able to file a personal injury lawsuit to get more money than what workers' compensation will cover. In a personal injury case, you can potentially seek non-economic damages like pain and suffering, as well as punitive damages, which can be substantial. However, if someone is injured and files a claim for workers' compensation and gets benefits, that person usually cannot sue their employer separately over the claim in a personal injury lawsuit.

If you don't know much about the laws that govern workers' compensation, it can be hard to understand the differences between both scenarios. Talk to a CT workers' compensation lawyer if you aren't sure what to do about an injury you sustained at work and what steps you should take next. At Brandon J. Broderick, Attorney at Law, we maintain an open and honest rapport with our clients about their cases. We have the experience to get you the best possible result while you focus on getting better.

Brandon J. Broderick does not ask for a payment up front if you hire us as your workers' compensation lawyer. Our CT injury lawyers work on a contingency basis, which means that we only get paid if we win your case. Don't be afraid to call us if you have questions. We offer a free consultation to anyone seeking legal counsel for a variety of injury cases.

---
How Does Workers' Compensation Work?
Since it's required by law in most states, many business owners carry workers' compensation coverage, but may or may not know what it is or how it works. When an employee files a claim, this always causes a lot of confusion.

For those who do not understand workers' comp, it is an insurance policy that covers an employee's medical care and lost wages in the event they are injured on the job or get sick due to a work-related illness. Almost every state requires businesses with employees to have workers' compensation insurance, including Connecticut.

Another element of workers' compensation is that, generally, all policies include employer's liability insurance, which protects an employer from personal injury lawsuits if an employee has filed a workers' compensation claim, been accepted and has begun receiving benefits.
What Does Workers' Compensation Cover in Connecticut?
When an employee gets hurt on the job or comes down with a work-related illness, workers' comp will pay for their medical bills and lost wages.

This coverage is there to benefit both the employer and the employee. When a worker accepts workers' comp benefits, the employer is shielded from further litigation. Once an employee receives workers' compensation benefits, they forfeit the right to sue their employer. In no-fault states, a worker will receive benefits, whether it was their own fault or not.

Workers' comp may have limits depending on the state you reside, and you have to follow the rules of the insurer to get your benefits. For example, in most cases, you cannot pick your own doctor for treatment. Instead, you will have to see a doctor who is approved by workers' compensation insurance. While medical bills are covered in full in most cases, there may be limits to how much it covers. Also, regarding lost wages, workers' comp generally covers just a portion of your regular salary. In Connecticut, for example, you will receive 75% of your average salary on a weekly basis.

Other workers' compensation benefits include death benefits, rehabilitation, and disability.

When an individual dies at work, their estate may be eligible to collect weekly benefits and/or funeral expenses, as well as a lump-sum payment that could potentially be tens of thousands of dollars or more. If rehabilitation is needed, an employee may be eligible for a number of rehab programs to help them recover, though these are usually optional. And finally, in regard to disability, if you are permanently handicapped due to a workplace injury, you could possibly collect benefits without a limit on how long you can collect.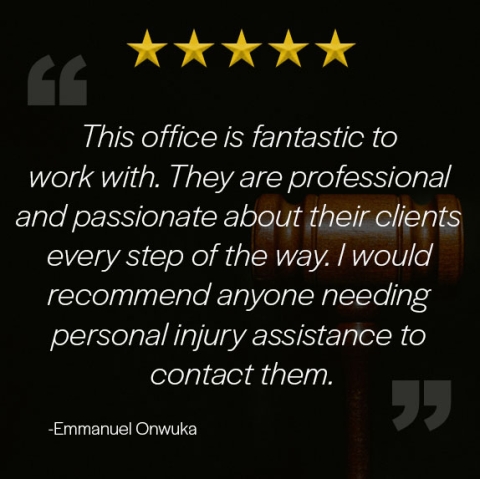 Who Can Collect Workers' Compensation Benefits in Connecticut?
Regardless of the sector, size of the company, or length of employment, the Connecticut Workers' Compensation Act offers benefits to both full-time and part-time workers, including minors. Generally speaking, all employees are protected from the moment they start working, aside from a few exceptions.

There are a few, rare exceptions to eligibility for workers compensation in Connecticut. For example, in some states, workers' comp doesn't cover police officers and other federal or city employees; nor does it cover independent contractors. However, these types of employees may be covered under union agreements or other programs.

You can collect workers' compensation benefits if you work for a company that carries workers' compensation insurance. Once you get these benefits, you cannot sue the employer. Workers' compensation was set up to protect businesses from lawsuits while still giving injured workers coverage.

Unfortunately, workers' compensation does not cover you if you are a self-employed worker. But you might be able to file a lawsuit if someone else's negligence caused your injury while working for the company.

---
What Is Not Covered by Workers' Comp?
Workers' compensation insurance is there to help in the event of an injury or illness related to your job. However, there are some things that can happen at work that are not covered by workers' comp insurance. We will name some examples below, but keep in mind that they are usually set by the laws of each state and can vary.

Things workers' comp insurance generally does not cover:

Injuries from a fight that was started by an employee
Injuries that an employee suffers due to being drunk or intoxicated
Injuries suffered by an employee intentionally
Emotional injuries not related to a physical accident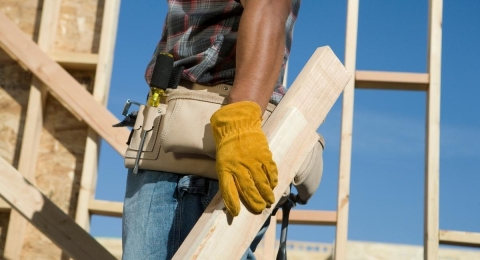 When is a Personal Injury Lawsuit Justified in a Workplace Injury?
Whether you suffer a slip and fall, become ill due to circumstances at your workplace, or are involved in an accident operating heavy machinery at work, you assume your employer has workers' compensation insurance that will cover your medical bills and lost wages. This is usually the case. It also prohibits you from filing a lawsuit against your employer. However, there are situations in which employees can sue their employers or others who may be liable for illnesses and injuries that are caused by their jobs.

When an injured worker files a personal injury lawsuit, they can seek damages that aren't covered by workers' compensation. This may be non-economic damages like pain and suffering or punitive damages. There are a number of reasons where a personal injury case is justified and you file a lawsuit against your employer or another party that is responsible for your work-related injuries. These include:
Intentional Employer Acts
If your employer did something to hurt you intentionally, you may be able to sue them for damages. The challenging part is proving this. Examples of an intentional act would be when your employer removes a safety feature from a piece of equipment or cuts corners to save money. If these acts lead to an injury, you can file a lawsuit because this was an intentional act.
Employer Doesn't Carry Workers' Comp Insurance
In almost every state, employers are required to have sufficient workers' comp insurance. In some states, employers who do not carry insurance are subject to large fines and penalties, not to mention they open themselves up to litigation. If your employer doesn't have workers' comp insurance and you are hurt in a work-related injury, you may have the right to sue them to recover damages.
Suing a Third Party
You may also be able to sue someone aside from your employer who contributed to your injury in certain circumstances. In addition to workers' compensation claims, car accidents are a common reason a worker may file a lawsuit against a third party. For example, let's say you get hurt in a car accident at work because the brakes on your work vehicle were broken. In this instance, you might be able to file a workers' compensation claim and also sue the company that made the brakes. Other third parties that could be held liable may be property owners, a general contractor, or others.

After getting hurt on the job, you have the right to file a claim for benefits. However, the entire claims process may intimidate people. If you hire an experienced CT workers' compensation lawyer, such as Brandon J. Broderick, they will help you with your case and ensure you get the benefits you need to get better and return to work.
---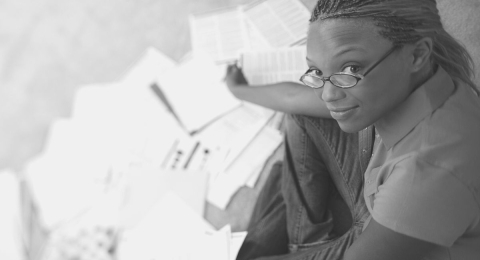 The Workers' Comp Claims Process
During the workers' comp claims process, both the employer and the worker must follow a few steps. If an employee is hurt or sick, they must report it in a timely manner to be eligible for workers' compensation benefits.

The first thing you want to do is get medical care immediately after you are injured at work. Call an ambulance or get to the emergency room if you need to. If time off work is needed, this should be taken as well.

There will be specific information that you need before you can file a claim. Just remember that from state to state, the exact information required may differ. When an employer or employee files a claim, they may need to include the following general information:

Details about a company (account number and location, policy number)
Information about the injured employee (name, date of birth, address, phone number, Social Security number, age, gender, etc.)
What happened and why (date of incident, type of injury, exact body part injured, the cause of injury, estimated number of days the employee will lose, anticipated return date, any witnesses, etc.)
Once this information is gathered, here's the next steps:

Obtain the necessary paperwork to file a workers' comp claim with the insurance company for workers' comp.
File a claim with the insurance company once all forms are completed, and report the injury to the workers' compensation agency or board in your state.
If your claim is denied, you may be able to appeal the decision. Otherwise, benefits will begin soon after filing your claim.
---
Our Team Of Experienced CT Workers Comp Attorneys Can Help You
After an accident, you will have a lot of questions that need to be answered right away. We agree that this is important, but seeing a doctor in a timely manner is the most pertinent step you need to take. It is important for not only your long-term health, but also to strengthen your case. Waiting too long or delaying this could potentially hurt your claim or personal injury case.

After obtaining medical care, talk to a CT workers' comp lawyer as soon as possible. As your lawyer, it is our job to protect your rights and ensure you have the best chance of winning your case. Our team of work injury attorneys will manage your case so you can focus on what's important: your recovery.

Our personal injury law firm has dealt with cases like these before and will work with insurance companies to get our clients the settlements they deserve.
Brandon J. Broderick, CT Personal Injury Attorney At Law, Can Assist You 7 Days A Week, 24 Hours a Day
At Brandon J. Broderick, Attorney at Law, we are committed to helping clients with their workers' compensation or personal injury cases. We have years of experience and all the tools you need to get a favorable result in your case. If you or someone you care about were injured at work, get in touch with us right away to find out what your options are.

Never go into a legal situation blind. We're here to help. You will not deal with this situation on your own, because we will be by your side throughout the process. Our goal is to get you the money you need and are legally entitled to, so you can get on with your life.

For a free consultation, contact us now. We'll talk about your workplace injury, discuss your options, and figure out what to do next.

We have helped clients around throughout the state of Connecticut as well as the entire tri-state area get back on their feet after being struck by tragic circumstances.