Depending on the impact of the collision, victims involved in truck accidents may sustain very serious injuries. Large trucks are much larger than cars and can carry a tremendous weight, which in turn, causes a lot of damage. Those involved in truck-car collisions will often experience injury and will need to seek compensation.
It can be challenging to determine your medical expenses, lost wages, and other damages in tractor trailer accidents. An experienced Connecticut truck accident lawyer can assist you in obtaining the highest possible settlement for your injuries.
Brandon J. Broderick, Attorney at Law, recognizes the individuality of each situation. We're ready to hear your side of the story and take the necessary actions to secure the best possible resolution for you. Our Connecticut truck accident lawyers support a straightforward approach and value client care. We are a skilled, driven law firm that will defend your best interests so you may give your attention to your family and rehabilitation.
You will not have to pay anything in advance when you work with a CT truck accident lawyer from our team at Brandon J. Broderick. We only get paid if we win your case; our fees are contingent. If we lose, you don't pay. Keep in mind that without filing a legal claim, the insurance company may present a lowball offer that barely covers any of your losses in the wake of your truck accident or may even decline to pay at all. It's possible that you'll be on your own to cover the expenses associated with your injuries.
Call us right away, and let's bring your case the success it deserves.
---
We'll provide an easy-to-understand overview of truck accidents in Connecticut below, and what you should do if you are involved in one.
With Connecticut Truck Accident Attorney Brandon J. Broderick, You Will Have All The Support You Need
Recover damages for your current and future medical costs and injuries.
Nobody plans on getting into an accident and then having to think about bringing forth a lawsuit or making a personal injury claim. However, accidents with large trucks can result in significant injuries for the occupants of a car, leaving the victims with high medical bills and the potential impact on their financial future.
You have to think about what your rights are and anticipate any future financial and medical requirements. Insurance companies will make an effort to get in touch with injured victims and try to reach a settlement for as little money as possible and as quickly as possible. Avoid this at all costs. You may not know the full extent of your injuries or losses so quickly. You could be eligible to receive compensation for your immediate medical needs following the injury, as well as lost wages, ongoing care, treatment, and rehabilitation requirements.
We have experience with negotiations and going to trial
To manage the process of filing a claim with an insurance company, many truck accident victims in Connecticut opt to hire a truck accident lawyer. Given the variables involved in truck accidents, determining who is to blame may be challenging. Once you retain our services, Brandon J. Broderick, Attorney at Law, will deal with any interactions with the insurer on your behalf and fight for the compensation you are entitled to. If mutually beneficial negotiations are not possible, we won't think twice about taking the issue to court and coming out victorious.
We are in your corner
You may concentrate on recovery because Brandon J. Broderick, Attorney at Law, will take over and manage everything. Our skilled legal team will fight for the fair compensation you need. We will exhaust every effort to protect your rights and will stand by your side and help you through this challenging period.
Get a free consultation by contacting Brandon J. Broderick, Attorney at Law. We will give you the support you need. Our track record, dedication to customer care and positive reviews speaks for itself.
We've assisted individuals just like you in recovering from injuries. Call us at (877) 941-2767.
Steps to Take After Being Involved in a Truck Accident
Any person may find the thought of a serious injury requiring immediate medical attention alarming. It can be overwhelming and frightening to have so many feelings and things happening at once. It is easier for you to manage an unexpected collision when (and if) it happens if you know what specific steps you can take to prepare in case of an accident or emergency.
At the accident scene, it's important to remember the following:
Note all damage or injuries. You can capture photos or videos with your smartphone. This may be very important if an accident results in multiple injuries and vehicles, especially if you're traveling with family or friends.
Maintain your composure, and if it's safe to do so, move your car off the shoulder or out of danger. Doing this will keep you safe from traffic and any ensuing accidents and damage.
Make sure your phone is fully charged. Keep a notebook in your glove box, alongside a first aid kit, bottled water, and other items that could be of immediate assistance.
Exchange contact information with witnesses or other truck accident victims present. This should include names, phone numbers, email addresses, license plate numbers, and any other information that might be useful to your case.
Make note of other factors that may have contributed to your crash, such as weather conditions, debris in the road, etc. Even if it might not seem like important info at the moment, you want to make note of as many specifics as you can that will serve as evidence in your case.
Defer to your lawyer or the police if the opposite party, including the truck driver, tries to make a monetary settlement offer or deny liability for the accident. Some accident victims make the error of evaluating the damages on their own and deciding whether they are minor or serious. Often, the degree of the property damage, vehicle damage, and personal injury is far greater than anyone may initially perceive. Furthermore, you might not be fully focused on taking a close examination of the scene if you've just been in an accident.
By working with a Connecticut truck accident lawyer, you have the advantage of being able to focus on what really matters: your recovery from injury. Your lawyer will alleviate the stress of dealing with the insurance company. They will build the case by assembling evidence, and a personal injury attorney will handle the difficulty and aggravation of dealing with the insurance companies.
Don't hesitate to get legal help if you were hurt in a truck accident. For a free consultation, give us a call today. Our track record of success and dedication to customer care prove we will give your case everything we have.
What is My Truck Accident Case Worth?
Accident victims frequently ask this question, but the answer isn't straightforward. Because every accident - whether it involves a truck or not - is unique, the value of your claim may not be the same. There may be deciding factors that will determine the value of your case. We will pursue full and just compensation for all of the injuries our clients have had as a result of the accident.
Before assessing a settlement offer, you must establish the value of your injuries. A settlement offer could appear to be substantial before you take into account the expense of medical treatment, missed time from work, and other potential losses. You may be entitled to compensation for your damages, both economic and non-economic, in addition to medical coverage.
Economic Damages
"Economic damages" is the financial compensation a victim is awarded following a truck accident and a claim is settled. However, economic losses do not include non-financial damages, such as punitive damages or pain and suffering. A single settlement for economic losses is typically given to the plaintiff in a successful personal injury case. Typically, this is a single payout to cover all of your losses, both past and future.
Economic losses from the past are typically clear-cut and simple to calculate. This could be:
Lost wages
Medical costs
Auto repairs
Related costs: towing, car rental, etc.
It could be more difficult to estimate future economic damages, thus this is sometimes left to experts. A medical expert may be necessary to evaluate how serious an injury is and provide a prognosis for the patient's future and their capacity to work. Estimating the financial aspect of long-term lost wages may also require the assistance of a labor lawyer or economist.
It is strongly advised that you work with a personal injury attorney to help protect your best interests in situations where an individual suffers serious, long-term injuries.
Future economic losses include:
Future medical expenses
Future lost wages
Future medical care (i.e. nursing care)
Costs associated with household activities that a victim can no longer perform on their own
The success of your case depends on you hiring a truck injury lawyer to guide you through what your options are. The types of damages you may recover can be complex and hard to understand. This is especially important if you've had serious, permanent injuries.
Non-Economic Damages
In a personal injury case involving a truck accident, collecting compensation for non-economic damages like pain and suffering are possibly an option. Non-economic damages include emotional suffering, loss of a loved one, and/or diminished quality of life.
What is "pain and suffering"? It's a term used to express the emotional and physical distress an accident victim has experienced as a result of their injuries. If you were burned severely in a truck accident, you may suffer extreme emotional distress over the disfigurement or permanent scarring you have after the accident, and would seek and likely be awarded compensation under "pain and suffering".
Compensation for pain and suffering in a case is decided at trial. Both the insurance company and your truck accident lawyer will assess your bodily injuries and how they impact your life. Maybe it affects your sleep, daily activities, and relationships at home and at work. It is challenging to collect the compensation you are entitled to following a car accident, and calculating what figure should be placed on your pain and suffering. Our trusted lawyers can defend and advocate for the compensation amount you are seeking in trial.
---
How Fault is Determined in a Connecticut Truck Accident
In most cases, you may say the other driver is at fault when a truck accident happens. How much does determining who was at blame in a truck accident affect how the case is resolved? The details of a truck accident must be examined in order to determine who was "at fault". Assigning fault can be easy and straightforward in some cases, such as when one car runs a stop sign and broadsides another, but it may be more challenging in others.
Car insurance companies use the term "comparative negligence" when referring to the amount of liability each party holds in an specific accident. However, your truck accident lawyer needs to present evidence to prove your claim of negligence.
Connecticut is a "Fault" State
Since Connecticut is a "fault" state, also known as a "tort" state, the negligent driver's insurance is responsible for covering the damages to the other driver in the event of a truck accident. While the at-fault party will be responsible in the crash, it's up to both the police and the insurance company to identify who is at-fault.
In Connecticut, the responsibility for an accident may fall on both drivers, which is referred to as "shared fault." If one driver holds 10% liability and the other is 90% to blame, both hold some fault. However, the driver with 90% fault cannot file a claim.
Shared Fault Explained
In Connecticut, shared fault will determine how much compensation a victim will get if they are awarded damages in their accident claim. In a state like Connecticut, as was previously indicated, each side can bear some of the blame. However, a driver can only be found less than 50% to be eligible for compensation.
Connecticut employs modified comparative negligence, where the plaintiff is still entitled to compensation even if a portion of the accident was caused by their own actions. According to this version of the rule, the plaintiff in a personal injury or truck accident in Connecticut must be less than 50% at fault for the injuries to be entitled to any damages. The prize amount will fall in direct proportion to the defendant's level of negligence. This implies that you would only be entitled to 60% of the damages awarded if a jury finds that you were 40% at fault for the accident. For example, maybe you didn't use your turn signal. Therefore, if there is $100,000 in damages awarded, you would receive $60,000 instead of the $100,000, or 40% less.
Each party's level of negligence is assessed by a judge or jury, who then divides percent of fault among the parties, which in turn, affect how much is rewarded. In Connecticut, you cannot seek damages if you are found to be more than 50% at fault for an accident.
Insurance Coverage Requirements in Connecticut
All drivers in Connecticut must have auto insurance and carry a minimum amount of coverage, as required by the state.
The following liability coverage minimums apply in Connecticut:
$25,000 for injuries per person
$50,000 for injuries per accident if multiple people are wounded
$25,000 for property damage per accident
$25,000 in uninsured/underinsured motorist coverage per person
$50,000 in uninsured/underinsured motorist coverage per accident
Commercial trucks are required to carry more. Federal law mandates that independent truck drivers must maintain a minimum of $750,000 in liability insurance, regardless of whether they own a tractor-trailer, a semi-truck, or a fleet of commercial trucks. Generally, they are advised to get up to $5 million in liability coverage because an accident involving a tractor-trailer could cause significant damage. Following a significant collision, not having enough can result in financial ruin for a truck driver and heavy financial burden for a company.
Statute of Limitations in Connecticut
After a certain length of time has passed since the alleged accident, a person's ability to file a lawsuit is no longer valid. This is called the statute of limitations. Depending on the circumstances, this deadline may change. If it is missed, an injured party will no longer be eligible to submit a claim.
After a car accident, there is a two-year window in which to file a lawsuit, according to Connecticut General Statutes § 52-284. You have two years from the date of the accident to file a claim for damages on behalf of someone who was injured in a car accident that wasn't your fault.
However, before you may launch a lawsuit for damages after an accident, you must first make a claim with the at-fault party's insurance company. There are often specific deadlines by which you must submit your claim with insurance companies, so it's important to submit a claim as soon as you can because of this.
Surviving family members have two years to pursue a wrongful death claim, as per GS § 52-555. However, rather than the day the accident happened, this time limit begins on the day the victim passed away.
A product liability lawsuit against the maker of the defective part, such as a malfunctioning brake or a bursting airbag, may be an option if it was the cause of the accident that resulted in the injuries. A three-year window is given for bringing such a lawsuit.
Finally, property damage claims in Connecticut must be filed within two years after the accident date in order to be eligible for compensation for damages to your car specifically.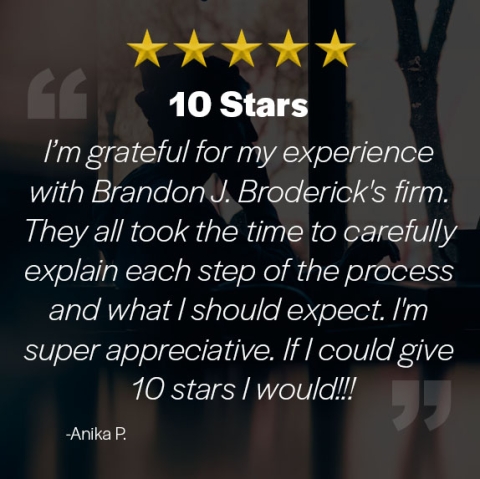 Common Causes of Truck Accidents
Trucks generally weigh 20 times as much as cars, are significantly taller, and have more ground clearance. Although the height of trucks frequently causes smaller vehicles to underride trucks in collisions, the weight disparity alone frequently accounts for a significant portion of the damage in these accidents.
Here's a few of the common causes that truck accidents occur:
Braking Problems
Another important aspect in truck accidents is the ability of the truck to brake. Loaded tractor-trailers require 20 to 40% more stopping distance than cars, and the difference is higher on wet, slick roads or in trucks with worn-out brakes.
Driver Exhaustion
Fatigue among truck drivers is known to increase the likelihood of crashes. Truck drivers frequently get exhausted from breaking the hours-of-service rules. Truck drivers may be enticed to travel past the allotted hours when trucking companies put pressure on them to fulfill tight deadlines or improbable targets. It has been established that when it comes to driving, fatigue is just as risky as driving after drinking alcohol.
Other causes include:
speeding
traffic violations
overloaded trucks
improperly loaded cargo
unsafe weather conditions
lack of truck driving experience
Who is Liable in Truck Accidents?
Due to the numerous individuals that may be held responsible, truck accident cases can sometimes be complicated.
Among the parties that could be held accountable are:
trucking company
truck driver
hiring manager
truck/truck part manufacturer
third party or another driver
Our Connecticut Truck Accident Lawyers Are Here 24/7 To Answer Questions
After a truck accident, we recognize that fear and anxiety may be affecting your day-to-day activities. You could have pain from an accident, but you might also experience worry because your medical bills are piling up and you can no longer work. We're here to be your support system. The truck accident lawyers at Brandon J. Broderick, Attorney at Law, can provide advice and representation if you find yourself in this predicament.
We are dedicated to giving our clients outstanding legal representation and getting them the results they are looking for. We continue to be among Connecticut's best law firms for truck accidents because of this. For decades, our attorneys have fought for those injured in accidents. Others in your shoes have sought our assistance in recovering from injuries, particularly those brought on by someone else's negligence.
Contact us immediately for a free consultation so we can talk about your situation.