Many people consider dogs to be a member of the family and enjoy the many health benefits of owning a dog. With the prevalence of dogs in our society, there is also the prevalence of serious injuries due to a dog bite or attack. If you or your child have been injured by a dog, you may be feeling overwhelmed by your physical and financial recovery.
New Jersey has a victim-friendly law that holds the owner strictly liable for the harm their dog caused which means that you have a right to seek compensation for your losses. The dog bite attorneys of the New Jersey injury firm, Brandon J. Broderick understand the pain and frustration of dealing with an unexpected incident that has upended your life. We have decades of experience compassionately representing injured victims and their families.
At Brandon J. Broderick, Attorney at Law, we believe in compassionate client care and honest, straight-forward approach. To us, that means an experience free from legalese, hype, hassle, and intimidation. When you hire a New Jersey dog bite lawyer from our team, you pay nothing upfront. We work on contingent fees that are only collected if we win your case. That means if we don't win, you don't pay.
Many dog bite injury victims may know or be related to the dog's owner and feel badly about considering a lawsuit. However, many dog bite claims are paid from a homeowners insurance policy. And, filing a dog bite claim does not mean that dog will be euthanized. Without a legal claim, you may be left having to pay for the costs of your injuries on your own. Contact us today and let us turn your setback into a comeback.
For a free consultation with a compassionate dog bite lawyer serving New Jersey, call (877) 665-8408
Throughout this article, we will cover information regarding dog bite injuries and claims in New Jersey.

Turn Your Setback Into a Comeback
Settlements and Compensation for Dog Bites
Time Limits for Filing a Claim
Brandon J. Broderick is Here for You 24/7

---
Turn Your Setback Into a Comeback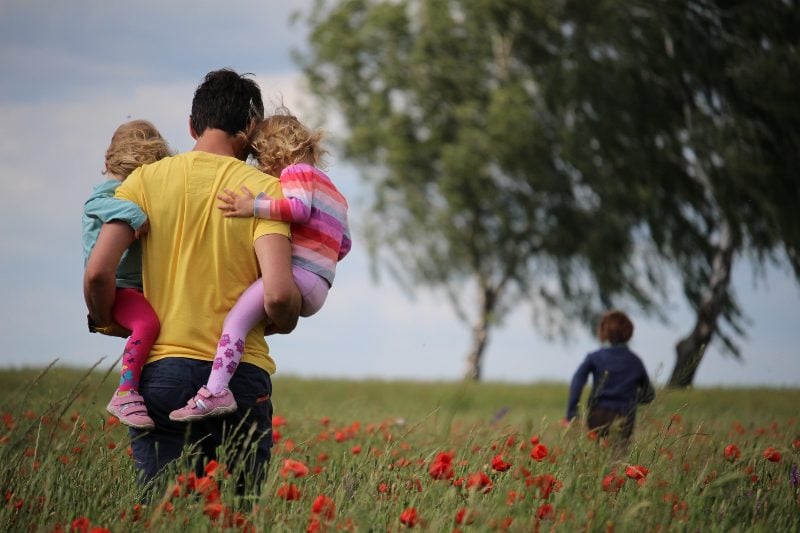 Recover the full cost of medical expenses -- now and in the future
Being involved in a dog attack can be traumatic, causing lasting physical and psychological injuries. It's important to consider your rights and understand what your medical needs may be down the line. Give yourself time to fully consider the scope of your injuries and how those injuries not only affect your expenses now but also your quality of life. If you or a loved one has been seriously injured, compensation should include the cost of medical bills incurred in the immediate aftermath as well as any medical expenses in the future. Don't make the mistake of settling too quickly.

Experienced negotiators and litigators
Because dog bite liability is straightforward in New Jersey, many injured victims falsely believe they do not need a lawyer. Even though liability may not be in question, an insurance company can still devalue your claim and refuse to pay for all damages. By having legal representation, Brandon J. Broderick, Attorney at Law, will handle all communications with the insurance company on your behalf and work toward securing the compensation you rightfully deserve.

By your side.
Brandon J. Broderick, Attorney at Law will step in and handle everything so you can focus on healing. Our firm of experienced New Jersey attorneys will work with you to achieve the settlement that you deserve. We will do everything possible to defend your rights and will work with you by your side to help you through such a trying time. Contact Brandon J. Broderick, Attorney, at Law, for a free consultation. With our proven track record of success and our commitment to client care, we can turn your setback into a comeback.

---
New Jersey Dog Bite Law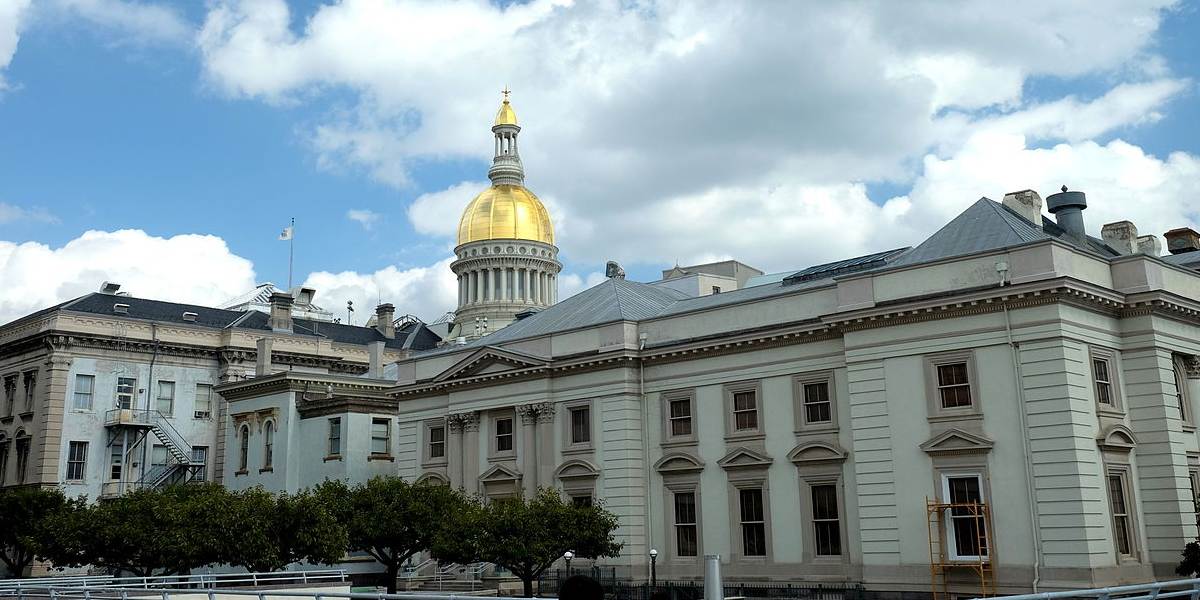 New Jersey has two legal theories by which dog bite claims can move forward. Under New Jersey's statute, a dog owner is liable for the harm his or her dog causes, even if this was the dog's "first bite." A dog bite victim need only prove that he or she was bitten by a dog and establish to whom the dog belongs. In some cases, a dog bite victim can also sue on the grounds of negligence.

NJ Dog Bite Statute
New Jersey's Dog Bite Statute, N.J.S.A. 4:19-16, establishes strict liability for dog claims in the state, even if the owner was not aware of the dog's viciousness or if the dog had never exhibited this type of behavior in the past. There are a few exceptions to the statute:
The victim was not in a public place nor lawfully on the owner's property. In other words, if you were trespassing the statute may not apply (though a negligence claim could be possible).

The injury was not directly caused by the dog bite. For instance, if you were running and then fell to escape a vicious dog, you may have grounds for a personal injury claim under premises liability but not under this statute.

Another person may be involved. For instance, most courts hold that animal professionals such as dog walkers, dog trainers and veterinarians hold responsibility for keeping others safe from the dog's behavior. If you were attacked and the dog was being walked by a dog walker, for instance, your case may be more complex.

---
Dog Bite Negligence Claims
In New Jersey, legal responsibility for a dog attack can come down to negligence. You must establish that the person or entity you are filing a claim against owed the victim a legal duty to keep that person relatively safe and free from harm. And, another reasonable person in the same circumstance would have acted differently.
Noted in the examples above, a dog bite claim can be filed under common negligence law in scenarios like when an injured victim is escaping an imminent attack or when a kennel fails to properly enclose its property and a dog escapes and then attacks. However, if the victim was partially at fault, New Jersey's Comparative Negligence Act would come into play. This law statutes that a victim's compensation award will be reduced by his or her percentage of fault, so long as he or she is less at fault than the responsible party. In the case of trespassing, for instance, it still is possible to file a claim though you may be found to be partly responsible for your injuries.

Children and Dog Bite Claims
Unfortunately, dog bites happen to children all too often. A child under the age of 4 cannot be culpable or at-fault for any dog bite incident. And for children under the age of 7, the child is presumed to have not been negligent.
While New Jersey's dog bite statute offers strict liability for a dog owner, filing a claim and receiving fair compensation for your injuries can be complex. A dog bite lawyer in NJ can review your case and guide you on next steps.


Settlements and Compensation for Dog Bite Claims
When you suffer injuries in a dog attack, you may receive compensation for both monetary and non-monetary harm. The damages awarded include both past and future economic losses, which means you receive compensation based on the expenses incurred at the time of the accident, and economic damages expected in the future.
Economic Damages
Economic damages are awarded based on your financial losses because of the accident, which typically include medical bills and lost wages. The full cost of your medical expenses -- both in the immediate aftermath of the accident and ongoing treatment are included in economic damages. Examples of medical expenses include:
Hospital bills
Doctor's' visits co-pays and bills
Physical or occupational therapists
Medical devices and aides
Prescriptions and medications
Other medical costs like transportation to and from appointment

Lost wages are exactly what they sound like. If you had to miss work, or are not able to return to work at the same type of job, you may be able to receive compensation for the lost wages and future lost wages you would have otherwise made.
The higher the amount of your medical bills and other damages that you are seeking, the more complex the negotiation becomes--and the more important it is to enlist the help of an NJ dog attack lawyer who can do all of the negotiations on your behalf. Most insurance adjusters will take you seriously if you pursue a high-value claim with the help of an attorney, making it much easier to obtain fair compensation.
Pain and Suffering
Pain and suffering refers to non-economic damages, or those that do not have a monetary value, per se, such as the physical and/or emotional stress associated with the animal bite injury. Types of pain and suffering awards include:
Physical pain
Mental anguish
Loss of Enjoyment of Life

There are no specific rules around how pain and suffering is calculated in a claim. Insurance companies look at the severity and permanency of your bodily injuries. The more severe and permanent your injury is, the more pain and suffering you will experience and thus typically receive a higher award.
If you've been injured in an animal attack, contact Brandon J. Broderick, Attorney at Law, for a free consultation. Call us at 877-665-8408
Time Limits for Filing a Claim
You have 2 years to file a claim after a dog bite in New Jersey. If you do not file a claim within this window before the statute of limitations expires, you have little recourse. If you try to file a claim after the two-year deadline, the defendant will most likely file a motion to dismiss. There are only rare occasions when a personal injury claim may be filed beyond the two-year mark.
While 2 years may seem like ample time to file a claim, you should contact a dog bite lawyer in NJ as soon as possible after the incident. There are many steps and investigations a seasoned personal injury attorney will go through before even formally filing a claim. Consulting with a lawyer as soon as possible after the animal attack will not only protect you against the statute of limitations expiring but also strengthen your case.
Common Dog Bite Injuries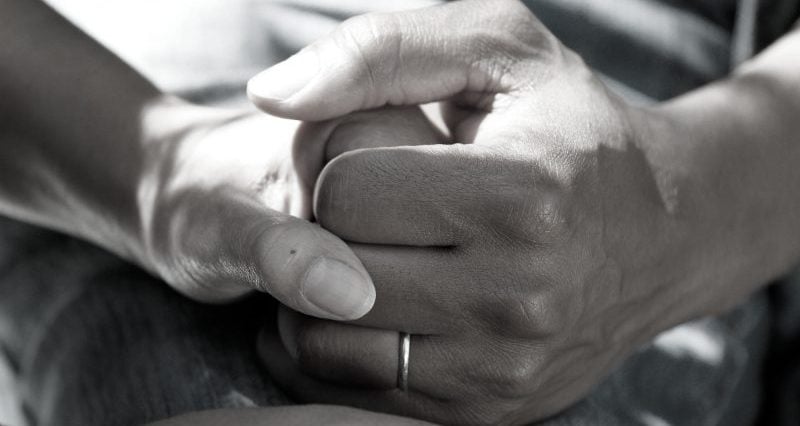 Dog bite injuries range from minor injuries like cuts and abrasions to serious, life-threatening injuries that require months or years of treatment and rehabilitation. In the most severe situations, dog bites can cause fatal injuries, with small children and the elderly being most at-risk for fatal dog bites.

The face, hands and feet are the most common areas of the body injured in a dog bite. Bone fractures and torn ligaments are prevalent occurrences in these areas which can lead to the need for extensive or multiple surgeries to repair the damages. Because the blood supply to the extremities is not robust, this can also lead to infections and difficulty healing.

In more vicious dog attacks, injuries can also include avulsions, amputations and nerve damage. These very severe injuries can leave a victim with permanent or lasting disabilities that can prevent them from fully recovering.

The most common and serious threats associated with dog bite cases are the infections that often develop at the injury site. Capnocytophaga is a bacteria that lives in the mouths of dogs and other animals. While the bacteria don't make the animals sick, it can cause serious infection and even sepsis in humans. Rabies, tetanus, and MRSA are also potentially deadly bacteria strains that live in the mouths of dogs that can be transmitted to humans.

Dog Bite Prevention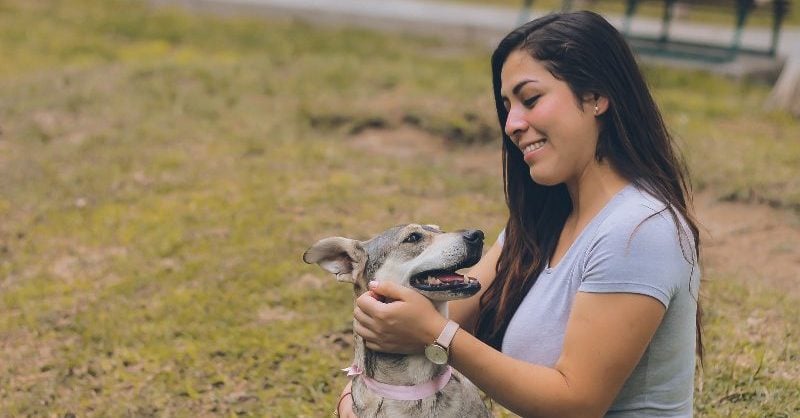 Any dog can bite. While certain breeds may get a lot of public attention for dog bites, any dog could bite especially as a reaction to something. The American Veterinary Medical Association recommends three key ways to prevent dog bites--education, responsible pet ownership, and avoiding risky situations. The study's authors also suggest that one of the best ways of preventing harm to children is to ensure children and dogs are always supervised when together.

Education and responsible pet ownership go hand in hand. As a dog owner, it's your responsibility to first choose a dog that works well for your family and environment. Secondly, educate yourself on proper training and socialization techniques to help prevent a dog attack.

Even if you've owned your dog for a long period of time,your dogs' needs may change. For instance, the coronavirus pandemic caused a puppy boom and a subsequent rise in dog bite injuries. If your dog has not been socialized in a while, it's important to keep educated on ways to reintroduce your furry companion back into the world.

If you are bitten by a dog, wash the wound thoroughly with soap and warm water and then seek medical attention. Make sure to report the dog attack to the police or your local animal control agency. If your wounds require medical attention, it's best to consult with a seasoned NJ dog attack lawyer who can advise you on your next steps.
Many clients feel a sense of relief once they make that first phone call. Contact us at 877-665-8408 for a free consultation.
Dog Bite Statistics
Dog bites are very common. According to the Centers for Disease Control and Prevention (CDC), approximately 4.5 million dog bites occur in the United States each year, which means that a dog bites 1 out of every 73 people in the US. And 800,000 of those bites result in medical care with on average, 31 people killed by a dog each year.

According to State Farm's Insurance Information Institute, New Jersey ranks 9th in the nation in the number of dog bite claims, with more than $33 million paid out in 2019 alone.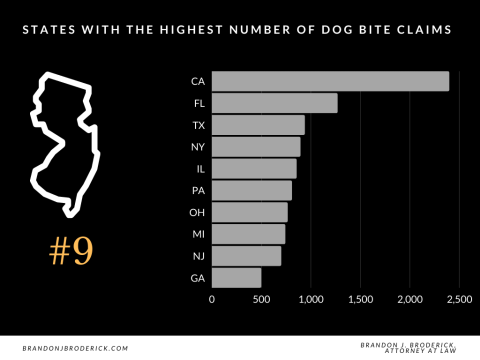 The Insurance Information Institute reports looked at homeowners insurance claims due to dog bite liability. The report found that the average cost per claim increased by more than 12 percent in just the last year. When they looked at the average cost per claim from 2003 to 2020, they found that claim costs had risen 162 percent due to "increased medical costs as well as the size of settlements, judgments and jury awards given to plaintiffs, which are trending upwards."
Dog Bite FAQ
Should I get a lawyer for a dog bite claim?
Working with experienced dog bite attorneys can make all the difference in the compensation you receive. Even if liability is straightforward, insurance companies often devalue claims and offer lowball settlements to injured victims. A lawyer will have the expertise and knowledge to negotiate and deal with insurance companies on your behalf. Most personal injury attorneys work on contingent fees that are only collected if you win your case.

Can you sue for a dog bite?
New Jersey has strict liability laws in regard to dog bites, which means that a dog owner is liable for any injuries suffered by another person due to a dog bite or attack. Generally, dog owner's homeowners insurance would pay the claim. Every case is different so it's best to speak with an experienced NJ dog bite lawyer who can advise you of your options.

Will the dog be euthanized if I file a claim?
Generally, no a dog will not be euthanized if you file a claim after it bites someone. After a dog bite is reported to Animal Control, an Officer will investigate to ensure the dog's vaccinations are up to date. If an attack was extremely vicious or in the case of repeated bites, the municipality may require certain actions by the dog owner.

---
Brandon J. Broderick Is Here For You 24/7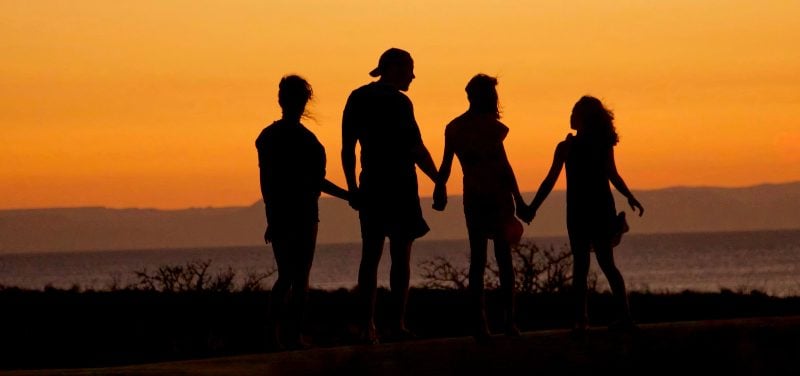 A dog attack can be a traumatic event that can leave lasting physical and mental injuries. At Brandon J. Broderick, Attorney at Law, we take the time to listen and understand our clients' concerns, needs and well-being. At Brandon J. Broderick, Attorney at Law, we believe in compassionate client care and honest, straight-forward approach. We are an experienced, passionate law firm that will seek your best outcome so you can focus on your family and recovery.

When you hire a New Jersey dog bite attorney from our team at Brandon J. Broderick, you pay nothing upfront. We work on contingent fees that are only collected if we win your case. Without a legal claim, the insurance company can offer you a lowball offer that barely covers any of your needs leaving you left to pay for the costs of your injuries on your own. Contact us today and let us turn your setback into a comeback.
We have offices in Trenton, NJ; Ewing, NJ; Jersey City, NJ and River Edge, NJ. We will come to you anywhere in the state. Turn your setback into a comeback. We can help.