When injured in the workplace, most of us expect that our employers' workers' compensation insurance will cover medical costs and time off work. This is true the majority of the time. Workers' compensation is a no-fault system in many jurisdictions, including Vermont, which means that any employee hurt during a workplace accident will receive benefits regardless of who caused it.
Every worker in Vermont is entitled to a safe working environment. Unfortunately, workplace accidents still happen much more than they should. In Vermont, if you sustain an occupational injury, workers' compensation benefits will cover both your medical bills and lost wages.
Employers may make an effort to take advantage of their employees' unfamiliarity with or ignorance of the workers' compensation system in order to avoid providing a just settlement.
In some cases, an injured employee may be eligible to file a personal injury lawsuit to recover compensation outside of workers' comp, but it is dependent on your specific injuries and the circumstances of the accident. In a personal injury case, you may be able to demand punitive damages, which can be considerable, as well as non-economic damages like pain and suffering. However, if a person is hurt, files a workers' compensation claim, and receives benefits, they generally cannot sue their employer separately in a personal injury case for the same claim.
It is important to seek legal counsel from an experienced Vermont workers' compensation attorney for advice, especially if you've sustained a severe injury or have been rendered permanently disabled.
The skilled Vermont workers' comp attorneys at Brandon J. Broderick, Attorney at Law, are dedicated to getting the best outcome possible for our clients.
---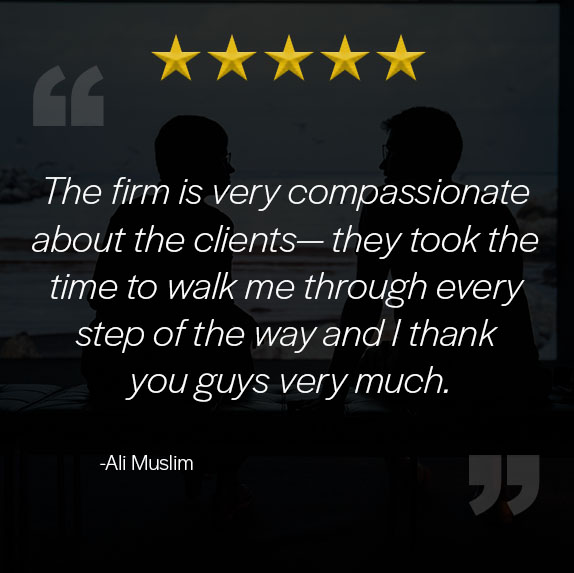 Vermont's Workers' Compensation: Who is Covered?
The workers' compensation program in Vermont is required by law. According to state law, all businesses are required to offer their staff workers' compensation insurance. If you are employed by a company in Vermont, it is legally mandated that you are covered by workers' comp insurance they provide.
Independent contractors, however, are not protected by Vermont's workers' compensation system.
If you have questions about if you are covered, get in touch with a Vermont workers' compensation lawyer immediately if you were hurt at work and need help or advice with your claim.
What is the Process for Workers' Compensation?
Business owners have workers' compensation coverage because it is mandated by law in Vermont. However, many employees may not understand what it is or how the process work. There is often a lot of uncertainty when an employee files a claim.
For those who are unfamiliar with workers' compensation, it is an insurance policy that pays for the medical expenses and lost income in the event that an employee is hurt at work or becomes ill due to a job-related sickness. Vermont is one of many states that mandate workers' compensation insurance for companies with employees.
Another important aspect of workers' compensation that you should know is that, in most cases, policies contain employer's liability insurance, which shields an employer from personal injury claims when an employee has submitted a claim for workers' compensation and started collecting payments.
What Does Vermont Workers' Compensation Cover?
Workers' compensation will cover an employee's medical costs and lost income from missing work if they become ill or are injured while on the job.
There are benefits for both the employee and the employer with workers' compensation. An employee who takes workers' compensation benefits releases the employer from further legal action. An employee can no longer sue their company after receiving workers' compensation benefits.
Medical Benefits
In Vermont, injured workers are entitled to benefits for all "reasonable and necessary" medical care. The workers' compensation statute in the state provides medical payments for a wide variety of health-related costs.
This can include coverage for rehabilitation services like physical therapy. However, there are sometimes disputes over what constitutes "reasonable" or "necessary" medical care. This is where a workers' comp lawyer can help argue these points on your behalf.
Lost Wages
In addition to medical benefits, an injured employee in Vermont is entitled to wage replacement benefits for time away from work due to their injury.
The terms "wage loss benefits," "temporary disability benefits," and "TTD benefits" are also frequently used to describe wage benefits. In order to be eligible for temporary disability benefits in Vermont, you must miss a minimum of four days.
TTD payments are expected to be paid at two-thirds of an injured worker's regular wage and are tax-free.
Vocational Rehabilitation
In some circumstances, an injured employee won't be able to return to their jobs again. For instance, a significant back injury could force a worker out of their previous profession that involved heavy physical labor. In this case, they may request compensation for "vocational rehabilitation", which would allow them to receive free job training so they can successfully transition to a new career.
Permanent Disability
Some injured workers may have lifelong impairments or disabilities. These workers are entitled to additional financial benefits under Vermont's workers' compensation laws.
These benefits could be awarded in a single payment or over time. Benefits for workers' compensation due to permanent disability are computed according to a schedule. Trying to calculate benefits for permanent disability can be complicated. Sadly, most injured employees have difficulty getting the full permanent disability payments they are entitled to.
Death Benefits
Sadly, fatal occupational accidents occur in Vermont. The state's workers' compensation rules offer a way for a worker's spouse and/or dependent family members to claim death benefits if they pass away in an accident related to their employment.
Even though there is no amount of money that will ever make up for the loss of a loved one in a working accident, families nonetheless need to receive the full amount of financial aid.
How to File a Workers' Compensation Claim in Vermont
Employers and injured employees are both responsible under Vermont's workers' compensation legislation to report their injuries and file on time. Most importantly, injured employees have a responsibility to immediately notify their employer or supervisor of the accident.
If you do not file a workers' compensation claim for your workplace injuries in a timely manner, you risk the chance of losing out on benefits.
Your employer has 72 hours from the time they receive notification of your injury to file a claim with their insurance company or contact the Vermont Department of Labor. Never forget to ask for a copy of every form submitted in your case.
You can notify the Department of Labor of your injuries on your own if your employer does not do so. You can do this by submitting a Form 5 Employee's Notice of Injury and Claim for Compensation.
Your employer's insurance provider has 21 days from the time your claim is submitted to accept or reject it. If the insurance provider gives you any documents to fill out, make sure to do it as soon as possible or your claim could be rejected.
You will start getting weekly payments for temporary disability benefits if your claim is accepted. All medical costs and expenses will also be covered by the insurance company.
Can I Choose My Own Doctor?
Many injured employees are unclear about their right to get medical care. In Vermont, you are free to pick the doctor who will treat you after suffering an injury at work.
However, an employer may decide that you must schedule your initial appointment with a certain doctor. According to Vermont law, only your initial appointment may be chosen by your employer.
You cannot be forced by your employer to continue seeing the same doctor or to select them for further medical care. Employees who have been hurt can and should choose a physician they feel confident will offer excellent care.
Your employer is required to compensate you for any time away from work for medical appointments, unless you work part-time.
---
Workers Comp Claim Denied: How to Appeal the Decision
A VT workers' compensation attorney can also assist you in filing an appeal if you were denied benefits and have previously submitted a claim. Perhaps your claim was accepted by your employer, but you did not receive payment at the level you considered fair. Workers' compensation claims are subject to a dispute resolution procedure that calls for the filing of a Notice and Application for Hearing (or a Form 6).
You, the insurance provider, and a workers' compensation specialist will meet in an "informal conference" that will be arranged by the Vermont Department of Labor. The specialist will consider the information and defenses laid out by both sides before reaching a conclusion in your case. You are advised to attend this meeting with an experienced workers' compensation attorney by your side.
You can ask for a formal hearing if you or the insurance provider disagree with the Department of Labor's decision. This would be the best time to hire legal counsel if you haven't already done so.
Prior to the formal hearing, you will typically be required or urged to attend mediation. If mediation between you and the insurance provider is unsuccessful, a formal hearing will take place at the Vermont Department of Labor, and the hearing officer will provide a decision on your case.
You have the right to take your case to court if, at the conclusion of the process, you are still not receiving the full and equitable workers' compensation payments that you are entitled to under the law.
Depending on the contested issue, you can appeal the Department of Labor's decision once more to the Vermont Superior Court or Vermont Supreme Court.
Get the Help of Brandon J. Broderick, a VT Workers' Comp Lawyer
The team at Brandon J. Broderick, Attorney at Law, have dedicated their careers to assisting clients with injury or workers' compensation cases. We have the expertise and resources necessary to resolve your matter favorably.
Never go unprepared into a legal issue. We will be by your side the entire time, so you won't have to handle this issue alone. To help you move on with your life, we want to get you the money you require and are entitled to under the law.
Contact us right away for a no-obligation consultation where we will discuss your workplace accident, go over your choices, and decide what to do next.
After being affected by sad events, we have assisted clients all across the state of Connecticut as well as the entire tri-state region in getting back on their feet.
---