Our team of personal injury lawyers at Brandon J. Broderick, Attorney at Law understand that every case is unique and may require special attention. We are aware of how much an accident or injury can impact a victim's everyday life. An accident may complicate things and be extremely stressful. Your life may be completely changed, due to an injury. Or, it may be difficult to work or not possible at all. Debt and medical costs could be mounting, and you are in need of help. That's where we come in. We can help to simplify your life after an injury.
The personal injury attorneys at Brandon J. Broderick, Attorney at Law, are knowledgeable about Vermont's injury laws. We provide legal service and advice to many clients in Vermont and the surrounding states.
For assistance, call the Vermont personal injury attorneys of Brandon J. Broderick, Attorney at Law.
Every client is a priority for our Vermont personal injury lawyers, who also provide top notch client care and a clear plan of action. Every day, we overcome challenges and succeed, as evident by our track record.
When you hire Brandon J. Broderick, you don't have to pay anything until your case is resolved. Our fees are contingent, which means we only collect our fees if we win or settle your case. It's important to understand that without a formal claim, an at-fault party's insurance company may attempt to settle for a very low amount or refuse to pay for damages at all. The last thing you want is to be responsible for all your injury-related bills. This is the responsibility of the at-fault party's insurance provider, so you want to ensure that a claim is filed and filed before the deadline is passed.
This is why you should call us right away, and we'll be able to explain the steps you need to take to assist you in resolving your injury claim.
Hurt and Have Questions? Here's Where to Start
Document everything.
Try to collect as much evidence as possible at the scene of an accident. If you or someone else has been injured, document the accident scene and your injuries with photographs. If the accident happened at a business, it is important that a record is taken where it occurred. Calling the police to file a report is important as well. In Vermont, state law mandates that a driver report a car accident if there is an injury or more than $3,000 in property damage.
Seek Medical Care.
When someone is hurt, they need to go to the hospital. If you don't get checked out by a doctor, the insurance company and the at-fault person can try to claim that you suffered no injuries. After an accident, whether it is a car accident or slip and fall accident, it is important to get medical attention as soon as possible because a recorded document of your injuries can be used as evidence in a personal injury case.

If you or a loved one has suffered injuries in Vermont, especially if those injuries are serious, have permanent implications or someone has died, working with a Vermont personal injury attorney is highly recommended. You may be able to file a personal injury claim, and an injury attorney like Brandon J. Broderick can guide you through the process and ensure you receive maximum compensation.
Your personal injury attorney will help you file your claim, help you gather the evidence you need, and bolster your case. We can provide medical references, guide you on how to proceed, and represent you in court if necessary.
---
How Much Is My Vermont Personal Injury Claim Worth?
Personal injury claims may cover both tangible and intangible losses as a result of an accident or someone else's negligence. Furthermore, the value of a claim will increase dramatically, depending on the severity of the injuries and if its impact on your life is permanent. While every case is unique, the amount someone is requesting in damages can make it more challenging to negotiate with the at-fault party.
If your injury will require future or ongoing treatments, your lawyer should seek compensation that accounts for these future expenses. If your medical care will be lengthy or ongoing, you may also seek non-economic damages such as pain and suffering, loss of enjoyment of life, and future lost income.
In most cases, you will need the assistance of an experienced personal injury lawyer in Vermont to determine and negotiate the maximum compensation you are entitled to. The important thing is that you do so in a timely manner. Contact us as soon as you can and we can collaborate on a strategy for handling your personal injury claim.
Types of Compensation in a Vermont Personal Injury Case
The individual/entity who is liable for your injury must pay you damages. Damages are the amount agreed upon by you, your attorney, and the other parties in a negotiation or through a judgment following a trial.
Punitive damages and compensatory damages are the two kinds of damages that may be awarded in a personal injury case in Vermont. Losses sustained as a result of an injury are compensated for through compensatory damages. Punitive damages are awarded in extreme cases in order to punish the party responsible for the harm.
Compensatory Damages Explained
Compensatory damages are meant to put an injury victim's finances back at the same level they were before they were hurt. Non-economic and economic losses may both be awarded in a personal injury lawsuit.
Economic Losses
The monetary amount of damages awarded in a personal injury lawsuit is determined by the actual financial losses suffered by the plaintiff. This is referred to as economic damages, and may include: costs of medical care, lost wages, property damage, and legal fees.
Medical Costs: The cost of hospital stays, doctor visits, physical therapy, medicines, specialized therapies, medical devices, transportation to and from appointments, and related medical expenses.
Lost Wages: Your injury may cause you to miss work, and if so, you should be compensated for this loss. This includes money lost from time off work, or if you are unable to perform the same work tasks and are forced to settle for a lower position.
Property Damage: Compensation for the loss of or damage to personal property as a result of an accident.
Legal Costs: You have the right to ask the liable party to cover your legal fees. The vast majority of Vermont personal injury attorneys take cases on a contingency fee basis. A portion of your reward could go toward paying for your lawyer's work spent negotiating a settlement.
Non-Economic Damages
As a result of the injury, you may be entitled to non-economic damages, such as pain and suffering. This is intended to compensate victims for damages other than monetary losses, which may be difficult to prove since they are not obvious.
An individual's experience of pain and suffering is subjective. When making a case for pain and suffering damages, you'll need to detail the challenges you've had as a result of your injury. The severity of the injury, the length of time it takes to recover, and the presence or absence of any permanent handicap or limitation are just a few points that will be taken into account by the insurance company, judge, or jury when awarding compensation.
Emotional distress is another non-economic loss. If you've suffered mental or emotional anguish, you may be entitled to financial restitution. Having a record of your progress in a journal can be useful if you find it difficult to talk about your emotional suffering. You should also document any emotional distress you've endured as a result.
Vermont is a "Fault" State
Vermont is a "fault state" when it comes to legal matters involving personal injuries. The person at fault is liable for the victim's monetary damages.
Injured accident victims have several potential courses of action, following an accident. These include:
Filing a claim with his/her own insurance company, either through a health or auto policy.
Filing a claim with the at-fault party's insurance company, through a health or auto policy.
Submit a third-party insurance claim against the negligent party's insurer.
Take the negligent party to court for damages after an injury, with a personal injury lawsuit.
Shared Fault Laws in Vermont
The party you're claiming is liable for your injuries may try to shift the blame back onto you by claiming that you contributed to the accident that is responsible for your injuries. If you are found to be at fault, even partially, Vermont's comparative fault law may result in you collecting less or any compensation at all.
Vermont applies a "modified" version of the comparative fault rule. If you are found to be less than 50% at fault, whatever damages you may be awarded will be reduced by the proportion of fault you are assigned. However, you cannot recover any damages from the other party if you are found to be 50% or more responsible for an accident.
Let's say you sue following an accident and the jury finds that while the driver was 70 percent at fault, you were also 30 percent at fault. The jury calculates your total damages to be $10,000, including medical costs, lost wages, and other expenses. If you are found to be 30% to blame, then your total award of $10,000 will be reduced by $3,000 under Vermont's modified comparative fault rule. The other party's liability insurance will only cover $7,000, so you'll have to pay the rest out of pocket.
When deciding personal injury cases in Vermont, the courts must apply the state's comparative fault rule, and insurance adjusters may bring up the rule during settlement negotiations if fault is an issue.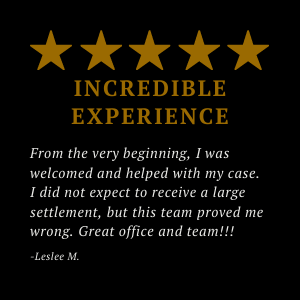 Vermont's Statute of Limitations
There are different deadlines for filing a personal injury claim and receiving payment from the at-fault party in each state. In the state of Vermont, an injured party must file a personal injury claim within THREE YEARS of the date of the accident. If this three-year deadline has passed, you will forfeit their right to file a claim.
No Caps On Damages in Vermont
The amount of compensation that can be granted for personal injuries is capped in several states. However, Vermont does not place limits on monetary awards in cases of personal injury. All cases involving personal injury, including those involving medical malpractice, fall under this rule.
Dog Bite Injuries in Vermont
Personal injury liability for dog bites is not governed by any specific Vermont statute. If the injured party can prove that the owner "should have known" the dog (or other animal) was dangerous, the owner will be held liable for the damages. The "one-bite" rule governs this.
The One-Bite Rule
The dog's owner may be held liable for any damages caused by an animal, even if the bite was the dog's first, if the owner had prior knowledge that the dog belonged to a dangerous breed or was more likely to bite as a result of its temperament.
The main questions are whether the owner knew, or should have known, that the dog was dangerous, and whether the owner took appropriate safety measures. A dog owner could be held accountable for damages if a visitor gets bitten after petting a dog that has recently recovered from surgery and is still quite aggressive. This is because the owner knew the dog could be dangerous and failed to warn their guest.
The "one bite" rule and the personal injury liability rule of negligence share a lot of similarities as blame concepts, and they often overlap with one another.
Common Types of Personal Injury Cases
Personal injury law is sometimes known as tort law. If you or a loved one suffer injuries or property damage due to someone else's negligence, recklessness, or malice, you have the legal right to seek compensation from that person or party.
To win your lawsuit, you must show that the defendant was negligent. You need to prove that the defendant owed you a duty of care, breached that obligation by acting negligently, and that your loss or damage was directly caused by that negligence.
Common p.i. cases include:
Car accidents: Hit-and-runs, motorcycle accidents, Uber accidents, bicycle accidents, pedestrian accidents, and other injuries incurred during travel and transit are all handled by personal injury lawyers in Vermont.
Truck accidents: Accidents involving large trucks are notoriously complex cases because of the high likelihood that multiple parties may bear responsibility. Injuries sustained in a truck accident could be more serious.
Slip and fall accidents: If you get injured as the result of a slip, trip, or fall on another person's property, you may be entitled to financial compensation. This sort of personal injury litigation typically involves premises liability laws, which outlines the measures that businesses must take to keep their premises safe for visitors.
Construction accidents: The circumstances surrounding any injury sustained on a construction site, whether before, during, or after a shift, can be complex. Talking to a personal injury attorney in Vermont about the accident might help you pursue the maximum compensation to which you are entitled.
Workers' compensation: Even though many workers are eligible for workers' comp benefits after an illness or injury, it can be challenging to receive reimbursed for the full cost of your ailments. To file a successful workers' compensation claim in Vermont, you should seek the counsel of an attorney well-versed in the relevant state laws.
Wrongful death: Losing someone you care about due to a wrongful death is a terrible experience. If a family member was killed in an incident or became ill due to the carelessness of another, you should seek the counsel of an experienced attorney to handle the resulting wrongful death claim.
Brandon J. Broderick, Attorney at Law, Can Provide The Support You Need
No one ever anticipates needing medical attention after an accident, much less filing a lawsuit due to such injuries. Unexpected events, however, might have severe consequences for your wellbeing and bank account. It all comes down to how your case is handled. If you suffer financial losses because of someone else's actions, you can file a claim for damages. You are not alone. We are here to help you.
Brandon J. Broderick, Attorney at Law, prioritizes our client's needs and prides ourselves in customer satisfaction. This sets us apart as a leading personal injury firm in Vermont. You can put your trust in us because we have years of successful outcomes in car accident cases, slip and fall accidents, construction site accidents and more.
Get in contact with us right now for a free case evaluation.
We have offices in all the major cities in Vermont.