When you or a loved one experiences an auto accident, it is a frightening and uncertain event. When that collision involves a truck, those involved often suffer serious injuries due to the sheer size and weight that semi-trucks and other large trucks are carrying. Your focus quickly shifts to first emergency services, and then getting care that will get you back on your feet. But figuring out how you will be compensated for your medical bills, lost wages and other damages can be especially complex in tractor trailer accidents. An experienced New Jersey truck accident lawyer can help you recover fair compensation for your injuries.
At Brandon J. Broderick, Attorney at Law, we believe in compassionate client care and honest, straight-forward approach. We are an experienced, passionate law firm that will seek your best outcome so you can focus on your family and recovery.
When you hire a New Jersey truck accident lawyer from our team at Brandon J. Broderick, you pay nothing upfront. We work on contingent fees that are only collected if we win your case. That means if we don't win, you don't pay. Without a legal claim, the insurance company can offer you a lowball offer that barely covers any of your needs for your car crash and may even refuse to cover some of the damages. You may be left having to pay for the costs of your injuries on your own. Contact us today and let us turn your setback into a comeback.
Our services are offered on a contingency basis, so you don't pay until a settlement is reached. There's no risk in giving us a call to find out how we can help. We've helped people just like you move forward after sustaining an injury. Contact us now at (877) 448-7350

Throughout this article, we are going to give an easy-to-digest overview of information regarding truck accidents in New Jersey.
Turn Your Setback Into a Comeback
What to Do If You're Involved in a Truck Accident
Determining Fault in a Truck Accident
Evidence and Building Your Case
Benefits of an Attorney on Your Side
Time Limits for Filing a Claim
Brandon J. Broderick is Here for You 24/7
---
Brandon J. Broderick, New Jersey Truck Accident Lawyer, Turn Your Setback Into a Comeback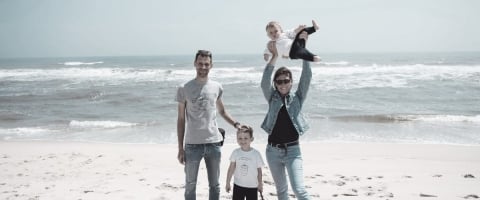 Recover compensation for your medical expenses and injuries -- now and in the future
Collisions with large trucks can cause serious injuries for the occupants of a passenger vehicle on the roadway and leave the victims with large medical bills and an uncertain financial future. No one expects to be in an accident and have to considering filing a personal injury claim or lawsuit. But it's important to consider your rights and understand what your needs may be down the line. Often, insurance companies will attempt to contact an injured victim and try to settle for very little as quickly as they can. Don't go it alone. You could be entitled to not only compensation for your medical bills immediately following the accident but also for lost wages as well as the ongoing care, treatment and rehabilitation needed.

Experienced negotiators and trial attorneys
Many truck accident victims choose to retain a truck accident lawyer to navigate the insurance claims process since determining what party is at-fault in a truck accident is often complicated because of the number of factors at play. By having legal representation, Brandon J. Broderick, Attorney at Law, will handle all communications with the insurance company on your behalf and work toward securing the compensation you rightfully deserve. And, if an agreeable negotiation can't be had, we won't hesitate to take the case to trial -- and win.

By your side.
Brandon J. Broderick, Attorney at Law will step in and handle everything so you can focus on healing. Our firm of experienced attorneys will work with you to achieve the settlement that you deserve. We will do everything possible to defend your rights and will work with you by your side to help you through such a trying time. Contact Brandon J. Broderick, Attorney, at Law, for a free consultation. With our proven track record of success and our commitment to client care, we can turn your setback into a comeback.
---
What to Do If You're Involved in a Tractor Trailer Accident
A severe accident requiring urgent medical care can be a terrifying experience for anyone. There are so many emotions and events happening at once that can feel confusing, scary, and uncertain. Taking specific steps to prepare in case of an accident or emergency will help you handle an unexpected collision when (and if) it occurs. There are essential items to keep in mind on the scene of an accident:
If you can, take note of any damage or injuries. Take pictures with your phone. This step is significant if you are traveling with family or friends and multiple injuries and damages are resulting from an accident.
Remain as calm as possible, and if this option is available, move your vehicle out of the way for safety reasons. When you do this, you'll avoid the direct impact of traffic and subsequent injuries and damages.
Keep your cell phone charged, a notepad in your glove compartment, a first aid kit, bottled water, and other items that could help you right away.
If there are any witnesses on the scene or other victims impacted by the truck accident, exchange information such as names, phone numbers, email, license plates, and any other details that may help your case.
Take note of weather conditions and other issues that may have played a role in the collision. While this may not seem relevant at the time, it is important to recall as many details as possible.
Make sure the police are called to the scene and file an accident report.
If the other party, including the truck driver, tries to offer a cash settlement or avoid responsibility for the accident, defer immediately to your attorney and the police. Some accident victims make the mistake of assessing the damages independently and determine how minor or severe they are. The extent of the property, vehicular damage, and personal injury are often far more extensive than anyone can notice at first glance. Furthermore, if you've been involved in an accident, you may not be focused on taking a thorough review of the scene.
Hiring a New Jersey truck accident attorney gives you the advantage of taking care of what matters most: medical care and rehabilitation for you and any other occupants of your vehicle as well as the hassle and headache of dealing with the insurance company. A personal injury lawyer along with a team of legal experts can build a case by gathering evidence and will deal with the hassle and headache of communicating with the insurance companies.
If you've been injured in a truck accident, don't wait. Contact us today for a free consultation. With our proven track record of success and our commitment to client care, we can turn your setback into a comeback.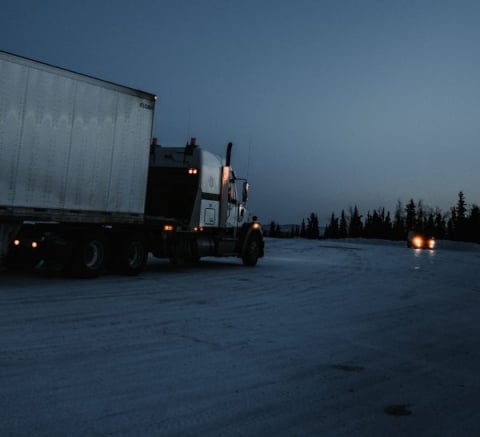 What is My Case Worth?
When you suffer injuries in a tractor trailer accident, you may receive compensation for both monetary and non-monetary harm. The damages awarded include both past and future economic losses, which means you receive compensation based on the expenses incurred at the time of the accident, and economic damages expected in the future.
Economic Damages
Economic damages include medical bills, lost income, property damage like the cost of repairing your car, and fees associated with towing, car rentals, and other related expenses.
Economic damages are awarded based on your financial losses because of the accident. This monetary award includes the loss of income and the projected lost income over the ongoing course of rehabilitation and treatment. Additionally, the full cost of your medical expenses -- both in the immediate aftermath of the accident and ongoing treatment are included in economic damages. Examples of medical expenses include:
Hospital bills
Doctor's' visits co-pays and bills
Physical or occupational therapists
Other medical costs like transportation to and from appointment

The higher the amount of your medical bills and other damages that you are seeking, the more complex the negotiation becomes--and the more important it is to enlist the help of a New Jersey truck accident attorney who can do all of the negotiations on your behalf. Most insurance adjusters will take you seriously if you pursue a high-value claim with the help of a lawyer, making it much easier to obtain fair compensation.

If you or a loved one is seriously injured, your medical treatment may extend far into the future, or you have lasting injuries that will require ongoing treatment, your claim could include a demand for compensation for future medical expenses. If you are no longer able to work, you should be compensated for the income you cannot make because of the injury. It's important to consider your future damages and make sure you understand the full scope of your injuries and prognosis.

For serious injuries that require long-term care, often your NJ truck accident lawyer will lean on labor and medical experts to calculate future costs based on the prognosis and long-term effects of the injuries. Medical experts can be used to determine the severity of an injury and what could be expected for a long-term prognosis. An economist or labor expert may be needed to calculate the loss of an income and projected income over a long period of time. Hiring an experienced truck accident law firm to fight for your best interest is important, especially in cases with serious long-term injuries. Examples of future economic damages include:

Future medical costs
Future nursing care costs
Future lost earnings/loss of earning capacity
Money to pay for household services that you are no longer capable of performing

One of the main reasons why it is important to avoid accepting a settlement offer early on, especially when the offer appears low, is because you need to know the full scope of your damages. This means calculating all the losses you have experienced as a result of your injuries. If you are still seeking medical treatment, for example, you may require procedures or longer treatment in order to recover. If you accept a low offer too early and still need treatment, you are on the hook for it.
---
Non-Economic Damages
While non-economic damages are harder to calculate, they are a common part of an injury claim following a car crash. Non-economic damages refer to the physical and emotional pain suffered from the accident, such as pain and suffering, emotional distress, the loss of a family member or companionship, and the loss of enjoyment in life. The most common non-monetary compensation awarded is punitive damages and the pain and suffering caused to the victim.

There is not an exact formula for the amount of compensation awarded for non-economic damages. Many factors play into how non-economic damages are awarded. They can be determined based on your age at the time of injury, the severity and permanence of the injury, how the injury has impacted your ability to enjoy your life and the activities you participated in before the accident, the severity of disfigurement involved with the injury, and the amount of physical pain and emotional anguish you have experienced.
Common Causes of Truck Accidents
There are many common reasons truck accidents occur, whether they contribute to minor accidents or severe collisions. In every case, our legal team focuses on the underlying cause and other criteria that led to the truck accident.
Driver fatigue is a primary reason for accidents in the trucking industry. Trucking companies often give their drivers incentives for arriving earlier, which means they might compromise their safety and others on the road to meet these demands.
Truck accidents are also caused by other factors, which we investigate thoroughly, including:
Fatigue, often due to driving for extended hours without sleep or a break
Consuming alcohol and drug use
Speeding and lack of patience can include cutting off other drivers and making illegal moves on the highway
Distracted driving
A truck driver operates without complying with signs and signals on the road
Liability and Fault in a Tractor Trailer Accident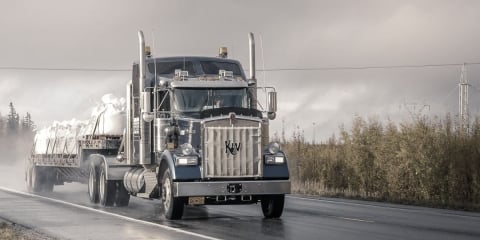 By the numbers, truck drivers are often at-fault, negligent or otherwise found to be at least partly liable for the accident. However, determining who is at-fault is not simple and often many parties can bear some portion of liability for a truck accident. The trucking company could be found liable if they weren't following safety guidelines and/or maintaining proper policies. Or, more than one company may own or bear responsibility for different parts of the truck. For example, the tractor might be owned and insured by one company or owner/operation, while the trailer might be owned and insured by another company. Liability in a big truck accident can be complex and is one of the key reasons to consult with an experienced NJ truck accident attorney to understand your case and your options.
At-Fault Drivers
New Jersey is a no-fault insurance state, challenging to understand or know if you are eligible to pursue legal action. For this reason, contacting an NJ law firm is of utmost importance after an accident, so you can determine the compensation you are entitled to due to negligence.
In addition to following the mandatory road signs and signals, there are specific limits to safeguard truck drivers, their safety, and others' safety on the road. The Federal Motor Carrier Safety Administration confirms the rules to include the following for truck drivers:
The 60/70-Hour Limit establishes a limit that does not permit a truck driver to operate after 60-70 hours during a seven or eight-day period. They must take a minimum of 34 hours off from driving duty.
The 11-hour and 14-hour Driving Limits: The 11-hour driving limit requires that drivers not operate a truck for more than 11 hours unless they have taken a minimum of 10 hours off consecutively.
According to the 14-hour driving limit, drivers cannot operate a truck more than 14 consecutive hours since beginning their shift. They must also take a total of 10 hours of a remaining 24-hour day as off-duty.
Truck drivers are required to take rest breaks for at least 30 minutes, once every eight hours.
Necessary Regulations on Drug and Alcohol Testing
Impaired driving is hazardous and can slow a driver's ability to respond quickly and effectively to a situation that requires immediate attention. Unfortunately, it occurs frequently and a common cause of truck collisions.
Drug and alcohol testing is mandatory for this reason to prevent accidents and improve road safety. There are specific time frames where drug testing is required, as set by the FMCSA. All truck drivers in New Jersey must pass a drug test before operating a transport truck or commercial vehicle.
When a driver is impaired, there is a higher instance that other factors will increase the risk of a collision. These factors include tailgating, not obeying traffic laws, easily distracted and not focused on the road, and speeding.
Trucking Companies and Owners
It's the trucking company's responsibility to hire drivers capable and trained fully adequately for the job. They must receive accredited instruction and skills to keep the roads safe. Due diligence on the trucking company's part, the fault may lie on the truck driver and other parties involved in the transportation.
Other entities may be held accountable for an accident if your attorney can prove the following:
Truck drivers hired were found to have a history of traffic violations and negligence.
The trucking company failed to train, supervise, and conduct a background check properly.
There was a failure to inspect the truck or trailer, and any maintenance or repairs required were not completed.
A trailer is overloaded and poses a higher risk of danger as a result.
Defective or damaged parts are not replaced or repaired.
Despite the record of reported accidents and injuries in New Jersey due to truck accidents, Brandon J. Broderick, Attorney at Law, offers a knowledgeable legal experts team to recover the best compensation possible. For this reason, it's best to contact a lawyer right away or as soon as possible to secure the best compensation and outcome for you and your loved ones.
---
Evidence in a Truck Accident
We know how to build a strong case and fight for you! Brandon J. Broderick, Attorney at Law, has recovered millions for injured clients and their families. We offer free consultations and serve all areas of New Jersey. Brandon J. Broderick, Attorney at Law, provides you with the support you need to fight for your rights and seek the maximum compensation you deserve!
Building Your Case
Our firm makes sure that we get all the details involved in your case so that we can fight diligently and thoroughly on your behalf. We never proceed without getting all the facts and information we need to support you in court, such as the following:
We collect and review medical records. Our team is experienced working with medical professionals and acquiring the detailed reports needed for your case.
Our attorneys analyze all accident and police reports from the scene of the accident.
We interview witnesses at the scene and consult with experts.
Our team will recreate the accident scene to pinpoint all the angles and areas of impact.
Our firm's attorneys will thoroughly investigate the driving record, background, previous arrests, and violations (federal and state law) of the truck driver. Historic accidents and other relevant criteria need to be assessed.
Truck Accident Statistics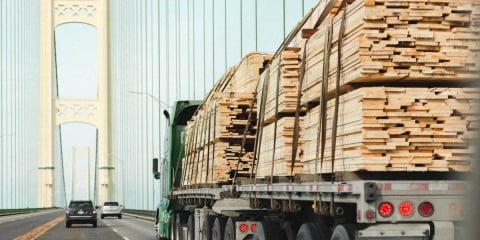 In the United States in 2019, a total of 4,119 fatalities were reported as the result of truck collisions. The overwhelming majority, 67 percent, were drivers and passengers from passenger vehicles or other motor vehicles. The remaining victims were pedestrians (15 percent) and truck drivers (16 percent). While there is more legislation for truck drivers and their companies, the fatalities' overall trend has increased from 2009 to 2019.
According to the National Highway Traffic Safety Administration (NHTSA), in the last decade, deaths in crashes involving large trucks — those weighing more than 10,000 pounds — rose by 36%. During the same period, the number of people killed in truck crashes in New Jersey grew 50%, to 78 in 2019 from 52 in 2010.
Many groups have lobbied and petitioned the federal and state government to enact stricter legislation and safety measures to make the roads safer for all. Even where other circumstances are present and play a role in the collision, driver fatigue is a significant underlying reason for many NJ truck accidents. While there are guidelines and rules to protect truck drivers and motorists in passenger vehicles, the figures continually rise each year, even in counties with fewer vehicles on the road.
Trucking Regulations
The FMCSA or Federal Motor Carrier Safety Administration and the New Jersey Motor Vehicle Commission regulate commercial vehicles, including transport trucks. Both regulatory bodies set strict height and weight guidelines to ensure cargo is secure and the element of risk is minimized.
When trucks are involved in a collision or accident, they usually violate a regulation mandated by either state or federal law. These laws are established to guarantee the safety of truck drivers and motorists are sharing the road.
Restrictions on Weight and Size
New Jersey trucking and commercial transportation companies must follow a comprehensive reference guide of height, length, width, and weight limits for vehicles that are used for commercial purposes:
Commercial vehicles must not exceed a width of eight feet on all highways. On other routes designated for commercial trucks, the limit is eight feet and six inches.
There is a limit of 13 feet and six inches maximum height for commercial vehicles on all highways.
Various length limits apply for each type of commercial truck or tractor-trailer:

Truck semi-trailers have a limit of 62 feet, which applies to all highways.
Tandem trailers (these contain two trailers) are allowed to have a maximum of 28 feet.
There are no limits for tractor-trailers on highways.
Semi-trailers that do not haul divisible cargo are permitted to have a maximum of 63 feet.
Trucks generally must be no more than 40 feet when driving on all highways. The maximum is 50 feet when there is cargo that is non-divisible.
There are limits on all commercial vehicles' weight: 34,000 pounds for tandem axle trucks, 22,400 for single axle trucks, and overall weight must not exceed 80,000 pounds for all trucks and commercial vehicles in total. The state of New Jersey and the Federal Motor Carrier Safety Administration set these limitations based on ensuring the keeping risk to motorists as minimal as possible.
At Brandon J. Broderick, we are New Jersey truck accident lawyers that take every detail of state and federal laws thoughtfully and meticulously investigate trucking companies and their drivers to determine any violations.
How Our Legal Team of Truck Accident Attorneys Can Help You
Insurance adjusters and the trucking company's lawyers arrive on-site immediately after an accident. They aim to protect the insurance and trucking business' interests, which means you'll need expert legal advice very soon after the crash. We provide everything you need to know to face the inevitable and give you the counsel you need to get what you deserve.
When you hire our New Jersey truck accident attorneys, we prioritize making sure you get the support you need right away to focus on recovering and the healing process. With decades of experience, our firm specializes in negotiating with insurance companies, trucking companies, and other liable parties. We proudly service all areas of New Jersey and offer several locations for your convenience.
What Compensation Are You Entitled to Receive?
There are various forms of compensation available for victims of truck accidents. While most victims seek monetary compensation for medical expenses, for both current and future bills, which make up most of the settlement, there are other losses to recover financially. Additional forms of compensation in addition to medical bills may include all of some of the following:
You may be eligible to receive compensation due to emotional suffering. In some cases, the emotional impact outlasts physical injury and can make it difficult to return to work and regular activities without difficulty.
Lost wages and a loss of your ability to earn wages
Damages to your passenger vehicle, including repairs, replacement of parts
Losing a family member or loved one due to the accident
When an accident victim experiences physical pain and the loss of enjoyment in life due to injury
The cost of hiring a caregiver in the event of a severe disability or long-term injury
The psychological impact a vehicular accident has on personal relationships, including those with your spouse and family members
When you contact our firm, our team of attorneys focuses on acquiring all the evidence you need to pursue your case. Evidence includes but is not limited to receipts, bills, reports, and documents from experts, medical results, your employer, and any pertinent information that details the effects of the accident on your mental, emotional, and physical health.
At Brandon J. Broderick, Attorney at Law, our goal is to get you the most favorable outcome as quickly as possible. We know you need compensation quickly and want to make that happen! While most cases are settled without going to court, we will prepare our clients if a case goes to trial. Many insurance companies and other attorneys count on the victim's lawyer avoiding court, but we don't shy away from pushing and fighting for your best outcome -- even if that means going to court. You deserve the best representation and fair compensation.
When Do I File A Claim? How Much Time Do I Have?
A victim of a tractor trailer accident in New Jersey must file a claim within a time frame of two years following the event's date. State law sets this deadline, which means any claims filed after two years lose their right in court.
While this two-year time frame applies to wrongful death claims, there are some notable exceptions, including minors, who have until their 20th birthday to file a personal injury claim. There may be extenuating circumstances if you miss the deadline, though it's best to avoid any potential losses by calling your attorney right away.
The sooner you discuss the incident and file a claim with a licensed lawyer, the better chances you have of receiving a quick and fair outcome. In some cases, it may not be possible to file a claim immediately.
If you have a loved one or trusted family member call on your behalf, we can give them the information needed to start your claim. Immediately after your claim is filed, we begin the task of gathering all documentation and evidence to support your case and fight for your right to a fair settlement.
---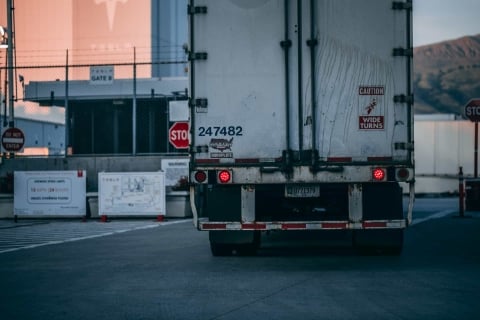 Truck Accident FAQ
What is an average truck accident settlement in New Jersey?
Every case is unique and different, and even if the outcome appears straightforward, there are often far more details and facts to consider before a settlement can be estimated. You might have an estimate or idea in mind, based on what you know about the cost of vehicular damages and medical bills, though often, this is grossly underestimated. Some of the costs you'll need to recover extend beyond the initial impact of the accident and can result in years of rehabilitation, disability claims, and loss of wages, to mention a few potential losses. Future losses must be considered, which significantly increases the overall level of compensation you may be entitled to receive.
At Brandon J. Broderick, Attorney at Law, we always seek the maximum compensation available, considering all circumstances, details, and facts involved in the case. No two cases are alike, making every settlement an individual determination, whether it is settled out of court or goes to trial.
How is a settlement reached in a truck accident?
A settlement is reached when the at-fault party or parties agree to pay an amount to the plaintiff in order to drop the case, usually after a period of evidence gathering and negotiation. In some cases, truck accident settlements take longer to resolve due to the complexity of the liability in the crash. There are several factors that are considered when determining a settlement amount, including the severity of the injury, pain and suffering, and medical costs.

Should I get a lawyer for a truck accident?
In a word, yes, because of the complex nature of liability in a truck accident, hiring an experienced attorney who specializes in truck accidents cases is in your best interest. Truck drivers, tractor trailer companies, truck maintenance companies and a host of other entities that may own or operate a portion of a large truck all could bear some liability for the accident. Working with experienced attorneys can make all the difference in the compensation you receive. They will have the expertise and knowledge to gather and uncover evidence that can bolster your claim and will negotiate and deal with insurance companies on your behalf. Most personal injury attorneys work on contingent fees that are only collected if you win your case.
Why is liability so complicated in a truck accident?
Truck accident claims may involve more than one liable party and determining what part(ies) are liable for your claim is essential. In some cases, the driver could be negligent in their actions but those negligent actions may have been influenced by company policies or lack thereof. For instance, driver fatigue is a common cause of truck crashes; however, the trucking company could be found liable if they weren't following safety guidelines and/or maintaining proper policies. You may even have to file more than one claim if more than one company is responsible for different parts of the truck. For example, the tractor might be owned and insured by one company or owner/operation, while the trailer might be owned and insured by another company. Liability in a truck accident can be complex and is one of the key reasons to consult with an experienced truck accident lawyer to understand your case and your options.
What are common injuries from truck accidents?
Truck accidents cause many different types of injuries. The most common injuries reported are back and neck injuries, dislocated discs in the spine, rib and torso damage, lacerations, and injuries to the head, rib, and torso. In some cases, the results are severe, resulting in long-term head trauma, spinal cord injuries, and paralysis.
---
Brandon J. Broderick is Here for You 24/7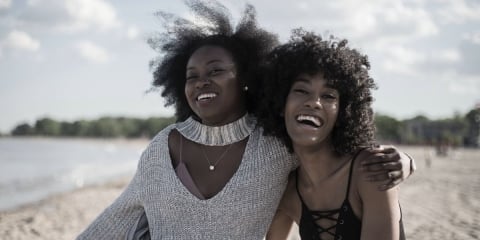 We get it. Truck accidents can have an impact on your health, well-being, and finances which can cause worry, fear, and anxiety -- for you and your family. Wouldn't it be a relief to know you could count on a trusted friend and advisor to passionately champion for you? Someone who's got your best interests in mind?

At Brandon J. Broderick, Attorney at Law, we believe in exceptional client care, empathy, and results. That's what makes us one of the best truck accident attorneys in New Jersey. With our long track record of success, you can count on us to take the best strategy and work tirelessly for your quality of life. Our attorneys have decades of experience representing victims in truck accidents. We've helped people just like you move forward after sustaining an injury that was caused by another's negligence or reckless conduct. Contact us today for a free consultation.
Don't go it alone. We have law offices in River Edge, NJ; Ewing, NJ; Trenton, NJ; Jersey City, NJ, and Paterson, NJ. Our truck accident lawyers will come to you anywhere in New Jersey. Call (877) 448-7350