When you or a member of your family has suffered a serious injury in an incident that wasn't your fault, you probably ask this question: Should I file a personal injury lawsuit?
Personal injury law was created to get justice for those who have been injured or wronged by others but are innocent. At Brandon J. Broderick, Attorney at Law, we understand how each scenario, each person, and each case is unique and may require special care. We are aware of the destruction an accident or injury can cause to a person and/or their family. It can completely change someone's life, make working difficult or impossible, and could put a strain on you financially.
Never should anyone endure suffering as a result of another person's negligence. The Pennsylvania personal injury attorneys at Brandon J. Broderick are knowledgeable in PA's statutes and can help you protect your legal rights and advise you about your best course of action.
Our Pennsylvania Personal Injury Lawyers Are Here For Help
Every client is given top priority by our team of personal injury lawyers, who provide sensitive client care and a clear plan of action. We work with our clients to overcome the challenges in their way, as our track record shows.
When you hire Brandon J. Broderick, we work on contingency, which means we only collect our fees when we are successful and you are compensated. Without a formal claim, the insurer may try to offer a small settlement as quickly as possible. It's important that you are aware that if you accept a settlement too early, you may have to pay out of pocket if you find out your injuries are worse than initially thought and/or you need more treatment. An insurer may even refuse to pay for damages at all.
If your life has been turned upside due to an injury, give us a call right away. Let us assist you in finding a solution.
---
---
What Exactly is a Personal Injury Case?
Several types of injury cases fall under the category of personal injury law, including:
Car accidents
Truck accidents
Pedestrian accidents
Construction accidents
Motorcycle accidents
Bicycle accidents
Uber and ridesharing accidents
Medical negligence
Workplace injuries
Dog bites
Wrongful death
Pharmaceutical litigation
No matter how you or a loved one may have been hurt, our injury lawyers can support you. Brandon J. Broderick has successfully defended families of people who have passed away due to accidents that were not their fault, in addition to victims of significant injuries.
Our attorneys take cases on a contingent fee basis and provide free case reviews. Call us today and let's discuss your case.
Pennsylvania Personal Injury Lawyer: What to Know
Your main goal should be securing appropriate medical care if you were hurt in an accident or incident that wasn't your fault. Your health, in our opinion, is of the utmost significance.
Additionally, there are some steps you can take to support the legitimacy of your personal injury claim or any future lawsuit. Preparing these things will give your lawyer a jumpstart on your case. These include:
Evidence: Your legal team will benefit from any documentation or photos that back up your account of what happened before your accident or injury.
Journal: Write down everything you experienced in the moments leading up to and following the accident to collect as much first-hand information as you can. Include supporting documents, such as medical records from the hospital or a police report, as well as the timeframes that you can remember events occurring, such as the moment an ambulance may have arrived.
List of Witnesses: A list of potential witnesses for your personal injury claim should include each person's name (spelled correctly) and confirmed contact details. Any more parties who were involved in your accident or incident may also be on this list.
Talk to a Lawyer First: Don't communicate with a defendant's legal defense team or insurance provider at all. Hire your own lawyer and they should be tasked to do this. Declare that you want to protect your rights and interests by hiring a personal injury lawyer and, if necessary, filing a lawsuit.
What Compensation Am I Entitled To From My Personal Injury Claim?
Personal injury claims provide compensation for both economic and non-economic losses you suffered as a result of an accident. The claim value often rises in proportion to how serious the damages and injuries are, and this is especially true if a person's injuries are permanent.
Although every case is unique, negotiations with an at-fault party can become increasingly challenging as the amount of money that is requested increases.
If you believe that extra medical care or costs may be necessary in the future, particularly if there has been a serious injury, your claim should include compensation for future damages. If your medical treatment will be prolonged or ongoing, this could also involve future pain and suffering, loss of pleasure of life, or lost income.
In most circumstances, an experienced PA personal injury lawyer can assist you in determining and securing fair compensation. Call us now and we can determine the best steps to take in your personal injury case by working together.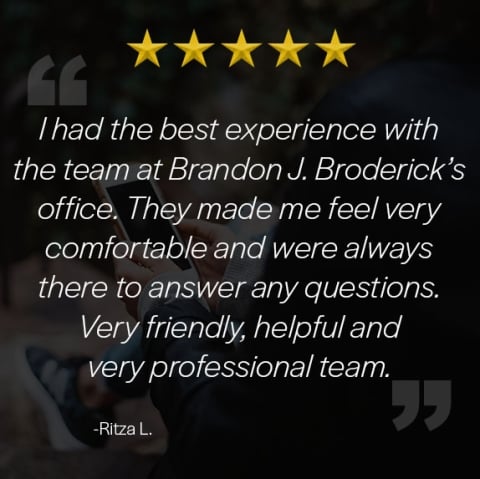 Pennsylvania is a "No Fault" State
Pennsylvania is one of 12 states in the U.S. with no-fault laws. Knowing the state's regulations on auto insurance and personal injury protection will make handling your claim simpler and aid in future policy selection.
No-Fault Policies
All drivers must carry personal injury protection (PIP) insurance in Pennsylvania. No matter who was responsible for the accident, when someone is hurt, their medical bills are covered by their own insurance. But what happens when someone is hurt severely and someone else was at fault? Most people in Pennsylvania still have restrictions on how much they can recover in a lawsuit beyond medical expenses. What matters is whether you purchased a "limited tort" or "full tort coverage" auto insurance policy.
A "full tort" policy enables claimants to opt out of the no-fault system, in contrast to a limited tort policy that prevents them from suing after a specific compensation cap. In summary, those who have full tort coverage retain the option of suing a negligent motorist for pain and suffering. These types of policies are more expensive, but they protect a person's entitlement to a full jury verdict without any limits.
If you choose the cheapest coverage, like the majority of individuals, you most likely do not have full tort coverage.
---
Can You Seek Compensation for Pain & Suffering in a No-Fault Insurance System?
Serious injuries can cause long-lasting psychological and emotional scars. In a "fault" state, injury victims can sue an at-fault party for "non-economic damages." This covers compensation for emotional distress, which is generally difficult to quantify financially. However, a no-fault system has some drawbacks that can make obtaining this compensation challenging.
Some parties can opt out of Pennsylvania's no-fault insurance, as previously mentioned. However, this is dependent on the type of insurance they choose, which is generally much more expensive, but should be considered.
If you have "full tort coverage" insurance, you afford yourself the option to seek non-economic damages such as pain and suffering.
Types of Damages in a PA Personal Injury Case
The purpose of damages is to return the victim's financial situation back to where it was before the accident. This is called compensatory damages, which includes tangible (economic) and intangible (non-economic) losses.
What Are Economic Damages
Your claim's value will increase with your economic damages. Based on prospective losses due to injuries, the dollar amount of monetary damages varies from case to case. Economic damages include things like legal fees, medical expenses, lost wages, and property damage.
Medical Costs - The reimbursement for medical care includes the cost of hospital stays, doctor visits, physical therapy, medications, specialized therapies, medical gadgets, transportation to and from appointments, and any other expenses linked to the treatment of the injuries.
Lost Wages - You are entitled to compensation for any lost wages brought on by your injury. This covers lost wages from time off work or from accepting a reduced position because your injury prevents you from completing the same responsibilities as previously.
Property Loss - Compensation for items lost or damaged in the incident, damage to your vehicle, or other property loss.
Legal Fees - You have the right to request that the at-fault party pay your legal fees. Most PA personal injury attorneys work on a contingency basis, which means you are not obligated to pay costs unless your case is successful. Your award may include the costs of the time spent by your lawyer resolving the dispute.
What Are Non-Economic Damages?
For the pain and suffering you have had as a result of the injury, you may be entitled to non-economic damages. This is intended to compensate for injuries that don't lead to monetary losses. However, proving these losses may be difficult because they are often not apparent. The degree of one's subjective pain varies according to the person, the accident, and other factors.
When arguing for pain and suffering, your personal injury lawyer must explain the challenges your injury has caused. An insurance company, judge, or jury will consider a number of variables when evaluating compensation, including the type of damage, the length of time it took to heal, and if it resulted in a permanent handicap or limitation.
Another category of non-economic losses is emotional distress. An appeal for compensation may be justified by anxiety or mental anguish. It could be challenging to describe emotional suffering, therefore keeping a journal or journey calendar can be helpful. You should also include any mental hardship you have gone through as a result of the accident.
Punitive Damages in Pennsylvania
When someone is injured and it is determined that someone was negligent, they may choose to file a personal injury case. If the case is won, the defendant will be responsible for pain and suffering, lost wages, and medical costs. However, a victim may be entitled to additional punitive damages when the at-fault person behaves in an extremely careless or malicious manner that causes severe injuries.
Unfortunately, these damages are not awarded very often in Pennsylvania. If the circumstances justify such an award, the courts may make that decision. In fact, when a criminal acts maliciously and willfully disregards the safety of others, the state's statutes permit punitive damages. In a common car accident where you are injured, you might not be able to file a lawsuit for punitive damages if the other driver wasn't driving carelessly. Only compensatory damages will be a factor in your case. However, the responsible party may be held accountable for punitive damages if they were speeding, driving while intoxicated, or texting while driving and caused an accident that led to your injuries.
The PA courts take a few factors into account before deciding to award punitive damages. A plaintiff must always meet a high standard of proof, a trial must occur in order to determine the plaintiff's other forms of damages, and you must prove that the defendant acted maliciously and intentionally. Punitive damages are not always appropriate in cases of negligence.
Examples of Cases For Punitive Damages
Dog bites: Punitive damages may be granted when a negligent dog owner knowingly permits his or her dog to attack an innocent person.
Pharmaceutical liability: Punitive damages may be granted when a pharmaceutical manufacturer is aware of the risks associated with its medications but distributes and sells those products without providing proper warnings.
Medical malpractice: Punitive damages may be granted when a doctor's actions cause harm to a patient and it is established that they were deliberate and careless. Punitive damages may be recovered, for instance, if a surgeon performs surgery on a patient while intoxicated or chooses to operate on the incorrect body portion.
Caps on Punitive Damages
While some states place restrictions on the amount you can receive for certain accident-related damages, Pennsylvania only limits compensation on lawsuits brought against government agencies. Personal injury claims against a government entity are subject to a $250,000 cap, as per Pennsylvania Consolidated Statutes 8528 and 8553. Additionally, there is a $500,000 cap on damages in lawsuits brought against municipal government entities. Punitive damages in cases of medical malpractice are limited to 200% of the compensatory damages in the case. Also, it's required that you pay 25% of your total punitive damages to the Medical Care Availability and Reduction Error Fund.
---
Is Brandon J. Broderick, Attorney at Law, The Right Attorney for You?
Accidents resulting in injuries can happen out of nowhere. Unexpected events do occur and may have a negative impact on both your health and money. The amount of compensation you should get will depend on how you handle the case after the accident. If someone else's negligence caused you harm, you have the right to pursue compensation for your losses. You do not have to engage in insurance company discussions alone, we are here for you.
At Brandon J. Broderick, Attorney at Law, our Pennsylvania personal injury lawyers place a high importance on providing our clients with exceptional client care and show empathy for their predicaments. This is why we remain one of PA's top personal injury law firms. You can count on us, especially given our extensive track record of success.
Our attorneys have years of experience representing clients in a variety of personal injury matters, including slip and fall accidents, workplace injuries, and accidents on construction sites. We have helped many people just like you.
Contact us right away for a free consultation to discuss the details of your case and help you get your life back on track.