Pedestrians are no match for the sheer size and weight of cars or trucks on the road. When an accident occurs, pedestrians suffer serious injuries and even death when struck. If you or a loved one has been injured in a pedestrian accident, your focus should be on getting care that will get you back on your feet. But figuring out how you will be compensated for your medical bills, lost wages and other damages can weigh heavy on your mind. The New Jersey pedestrian accident lawyers at Brandon J. Broderick, Attorney at Law, can help you recover fair compensation for your injuries.
At Brandon J. Broderick, Attorney at Law, we believe in compassionate client care and honest, straight-forward approach. We are an experienced, passionate law firm that will seek your best outcome so you can focus on your family and recovery.
When you hire a pedestrian accident attorney from our team at Brandon J. Broderick, you pay nothing upfront. We work on contingent fees that are only collected if we win your case. Without a legal claim, the insurance company can offer you a lowball offer that barely covers any of your needs and may even refuse to cover some of your bills. Don't be left having to pay for the costs of your injuries on your own. Contact us today and let us turn your setback into a comeback.
---

Throughout this article, we are going to give an easy-to-digest overview of information regarding pedestrian accidents in New Jersey.

Why Should I Hire a Pedestrian Accident Lawyer?

How Pedestrian Accidents Happen

Liability in Pedestrian Accidents

Common Injuries Suffered in Pedestrian Accidents

Brandon J. Broderick, Here for You 24/7

---
Brandon J. Broderick, New Jersey Pedestrian Accident Lawyers

Recover compensation for your expenses and injuries -- now and in the future
No one expects to be in a pedestrian accident and considering a personal injury claim or lawsuit. But it's important to consider your rights and understand what your needs may be down the line. Often, insurance companies will attempt to contact an injured victim and try to settle for very little as quickly as they can. Don't go it alone. You could be entitled to not only compensation for your medical bills immediately following the accident but also for lost wages as well as the ongoing care, treatment and rehabilitation needed.
Experienced negotiators and trial attorneys
Insurance companies have deep resources to fight complex and high value claims. By having legal representation, Brandon J. Broderick, Attorney at Law, puts you on even ground. Our experienced pedestrian accident lawyers will handle all communications with the insurance company on your behalf and work toward securing the compensation you rightfully deserve. And, if an agreeable negotiation can't be had, we won't hesitate to take the case to trial -- and win.
By your side.
Brandon J. Broderick, Attorney at Law, is by your side, advocating your best interest, so you can focus on healing. The aftermath of the accident can feel confusing and emotionally draining as you navigate recovering from your injuries, keeping your finances afloat and consider your next steps. The pedestrian accident attorneys at Brandon J. Broderick, Attorney at Law, prioritize client care, compassion and communication. We are your trusted partner who's got your back throughout the process.
Call 1-877-448-7350 for a free legal consultation. Brandon J. Broderick, Attorney, at Law, can turn your setback into a comeback.
---
How Pedestrian Accidents Happen

Any pedestrian is at risk of being hit by a vehicle but certain groups of people are a higher risk. For instance, older people and young children are a higher risk of a fatal pedestrian accident while teenagers and young adults are more likely to be injured in a pedestrian accident, according to the CDC. Additionally, almost half of pedestrian accidents involve alcohol -- either on the part of the driver of the pedestrian.

Common Scenarios of Pedestrian Accidents
Drivers owe other drivers, their passengers and pedestrians a duty of care to operate their vehicle safely and in a manner consistent with all laws. When drivers fail to do so, accidents can happen.
Drunk or Drugged Driving
As mentioned above, alcohol is a huge risk factor for car vs pedestrian accidents. No one should get behind the wheel after drinking or taking drugs, even prescription drugs if advised not to drive after taking them.
Distracted Driving
Motorists who are distracted behind the wheel pose dangers for other drivers and pedestrians. Distracted driving includes texting, using a cell phone, operating a GPS and a variety of other behaviors that change a driver's focus from the road to something else.
Nighttime Walking
Pedestrians are much harder to see at night, especially if the pedestrian is wearing dark clothing. Statistics show that most fatal pedestrian accidents occur at night.
Turning Vehicles
Drivers making left-hand turns may not look for pedestrians crossing the intersection before making the turn, if they are only focused on the oncoming traffic. Additionally, drivers merging into traffic may not be focused on a pedestrian walking down the sidewalk in the opposite direction.
Speeding
Speeding is not only illegal but it can also be considered reckless driving. Drivers who speed through intersections, run red lights or are violating other traffic laws can cause pedestrian accidents, especially those accounting for serious injury.
Back-up Accidents
Parking lots can be particularly dangerous for pedestrians. Distracted drivers or those not paying attention can back-up into pedestrians, especially children often with tragic consequences.
You deserve to recover the full cost of your losses. Call 1-877-448-7350 for a free legal consultation.
---
Liability in Pedestrian Accidents
When a pedestrian is hit by a car, in most cases, the driver of the car is considered to be least partially at fault. Walkers hurt in an accident have a right to recover compensation for their injuries and may file a personal injury claim against the negligent driver.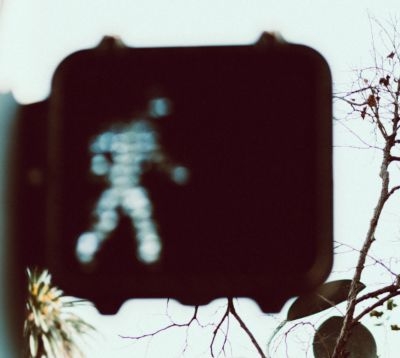 Motorists owe a special duty of care to pedestrians and must operate their vehicles responsibly and safely. If a pedestrian was in a crosswalk, the driver is almost always considered to be at-fault since the pedestrian has the right of way. New Jersey law gives pedestrians the right of way at crosswalks and intersections by requiring that drivers yield to pedestrians at crosswalks at intersections, and remain stopped until a pedestrian has finished crossing. The law states that "in the event of a collision between a vehicle and a pedestrian within a marked crosswalk, or at an unmarked crosswalk at an intersection, there shall be a permissive inference that the driver did not exercise due care for the safety of the pedestrian."
Pedestrians also have a duty of care that includes looking both ways before crossing and using designated crosswalks at the correct time. Pedestrians who run or dart into the road, giving the driver no chance to avoid the pedestrian, or those who may be intoxicated or distracted while walking may hold some partial liability in the event of an accident. However, in New Jersey, even if you were partially at-fault for an accident, you still have a right to comparative compensation.
New Jersey and New York are both no-fault insurance states. In these states, all motor vehicle owners are required to purchase Personal Injury Protection (PIP) in order to register a vehicle. If you own a vehicle and thus have PIP coverage, even in a pedestrian accident, the first insurer to cover your medical bills would be your own PIP coverage. Even though your car was not involved in the accident, your auto insurance is the primary insurer.
However, many pedestrian accidents cause severe injuries. PIP coverage and its limitations may not come close to covering the medical bills associated with your injuries. Some pedestrian victims may not have an auto insurance policy. Or, your insurer may be disputing your injuries or your account of the accident. In any of these scenarios, a New Jersey pedestrian accident lawyer will advise you of your options. At Brandon J. Broderick, we pursue maximum compensation for your recovery.

---
What is My Case Worth?
All cases are unique, and the exact value of your claim usually depends on the severity and permanence of the injuries. Your case is worth the value of your medical expenses, lost income as well as intangible losses like pain and suffering and loss of quality of life.
If you are involved in a car vs pedestrian accident, your first avenue for compensation in a personal injury claim will be the driver of the vehicle that hit you. Meaning, you'll seek compensation for your losses from the driver's auto insurance carrier. There are also examples in which you may be able to collect compensation from a third party, such as the municipality where the accident occurred in the event that an unsafe road or traffic condition contributed to the accident. Or, you may be able to collect from the property owner's insurance if a hazardous condition in their parking lot played a role in the accident.
Examples of what you may be entitled to compensation for include:
Medical and hospital bills
Rehabilitation costs
Ambulance costs
Prescriptions
Transportation to doctor appointments
Loss of income
Pain and suffering
Punitive damages
One of the most important elements to consider when evaluating how much your case is worth is what's expected down the road. If you or your loved one's injuries will require ongoing medical care or rehabilitation, your personal injury claim should seek compensation for the medical expenses you expect to have in the future. Additionally, your claim should also seek to recover the lost income you would otherwise have received had it not been for the accident.
In New Jersey, the Comparative Negligence Act allows victims compensation for their injuries, even if they were partially at-fault for the accident. Insurance companies assign a percentage of fault to each party and the sum of damages you receive would be reduced by your fault percentage. For example, in a pedestrian accident in which the pedestrian was intoxicated, the insurance company could find you to be 20% at-fault for the accident. Your $100,000 claim would be reduced to $80,000.
It's hard to estimate your potential compensation without the help of a lawyer. Contact us at (877) 641-3855 for a free consultation.
Deadline for Filing a Claim
New Jersey's statute of limitations, or deadline, for filing a personal injury claim is 2 years from the date of the accident. If you believe that a New Jersey public entity could be partially liable or at-fault, you must file a Notice of Claim within 90 days of the accident. It's always a good idea to seek advice from a pedestrian accident attorney as soon as possible. Building evidence and a strong case takes time and is best done when witness recollections are fresh. Don't wait to contact a law firm if you or a loved one have been injured.

Common Injuries in Pedestrian Accidents
Pedestrian injuries are often severe because of the huge difference between the size, weight and velocity of the vehicle versus the person. When an adult walking along the road is hit by a car, they can suffer three distinct impacts: the initial hit of the car's bumper, the hood and windshield and then the road. Pedestrian accidents can result in serious injuries such as:

Amputations
Traumatic brain injury
Broken bones
Spinal cord injuries
Emotional trauma
Fatal injuries

In adults, musculoskeletal injuries to the lower extremities are the most common type of injury. For children, their center of gravity is lower and they tend to suffer more traumatic brain injury and injuries to the head and upper body.

Pedestrian Accident FAQ
Is the pedestrian ever at fault for the accident?
New Jersey state law 39:4-36 states that "in the event of a collision between a vehicle and a pedestrian within a marked crosswalk, or at an unmarked crosswalk at an intersection, there shall be a permissive inference that the driver did not exercise due care for the safety of the pedestrian." If the pedestrian is legally crossing the road, the driver is almost always at-fault. In the event the pedestrian was not exercising reasonable care, they could be found to be partially at-fault in the accident. In New Jersey, even if you are partially at-fault, you are still able to file a claim for comparative compensation for your injuries.
I was injured in a hit and run pedestrian accident. Now what?
After a hit and run accident, you should immediately call the police. A driver who hits a pedestrian and does not stop is breaking the law and could be charged criminally for their actions. You should contact a pedestrian accident lawyer who can help you understand your options for receiving compensation for your injuries.
How dangerous is New Jersey for a pedestrian?
New Jersey is the 15th most dangerous state for a pedestrian with an average of 160 fatalities per year, twice that severely injured and thousands suffering minor or moderate injuries. New York is in the top 10 and many New Jerseyans commute there each day and walk the city streets.
My loved one was hit in a train vs pedestrian accident. What should I do?
Pedestrians hit by trains or on subway tracks can suffer devastating injuries and death. These accidents are very complex because of the federal and municipal laws that may be at play. Many times, the train operator wants to blame the pedestrian for the accident but that may not be the case. Contact a pedestrian accident lawyer who can advise you of your options for pursuing accountability and compensation from the at-fault party.
Do I need a lawyer for a pedestrian accident?
There is no law requiring you to have a lawyer after a pedestrian accident. However, top-rated personal injury lawyers have the knowledge and past experience to gather evidence, interview witnesses, consult with experts and negotiate with insurance companies that you probably don't have. Victims tend to get more compensation with the help of a lawyer than going it alone.
---
Brandon J. Broderick is Here for You & Your Family 24/7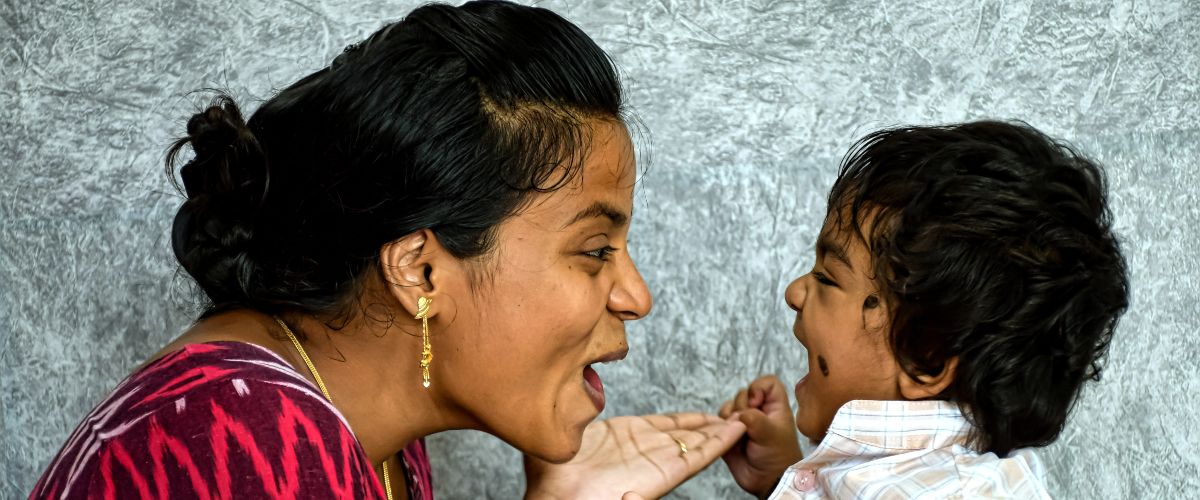 We get it. Accidents can have an impact on your health, well-being, and finances which can cause worry, fear, and anxiety -- for you and your family. We have decades of experience championing for our clients and succeeding, even when other attorneys say there is no case and insurance adjusters deny or devalue your claim.
At Brandon J. Broderick, Attorney at Law, we believe in exceptional client care, empathy, and results. That's what makes us on the top rated pedestrian lawyers in New Jersey. With our long track record of success, you can count on us to work tirelessly for your quality of life. We've helped people just like you move forward after sustaining an injury that was caused by another's negligence. Contact us today for a free consultation.
Don't go it alone. We have offices in River Edge, NJ; Ewing, NJ; Trenton, NJ; Jersey City, NJ, and Paterson, NJ. Our pedestrian accident lawyers will come to you anywhere in New Jersey. Call (877) 448-7350