Fractures, brain trauma, neck and back injuries are some of the possible outcomes of a slip and fall accident. Although you wouldn't expect it, getting back on your feet after a major fall can take months and is not uncommon for victims to be left with chronic health problems and substantial medical bills. The New York Slip and Fall lawyers at Brandon J. Broderick, Attorney at Law are here to help if you've been hurt due to a fall on someone else's property.

If you are injured on someone else's property, the owner may be held responsible for not taking reasonable safety precautions to prevent the accident. When someone is hurt because of the negligence of the property's owner, the injured party can file a personal injury claim to recover damages. These damages might include medical bills, lost wages, and emotional distress.

When going about their day-to-day lives, most people don't anticipate being involved in an accident that leaves them injured. It might be challenging to pursue losses after an injury on another person's property. There is often more than one party to blame or the insurance company wants to settle as soon as possible for as little as possible.

You don't have to take on this challenge alone. The team at Brandon J. Broderick, Attorney at Law prides itself in providing excellent legal service to each and every one of our clients. In our view, this should be a process free of any intimidating legalese or unnecessary difficulty. As long as we're here, you may relax.
---
Those who have been injured in a slip and fall in New York will find helpful details here.
How Do I Know If I Need a Slip and Fall Accident Lawyer for my Case?
Slip and Fall Compensation
Slip and Fall Claims: Proving Negligence
Statute of Limitations on New York Slip and Fall Claims
Common Causes of Slip and Fall Accidents
Hiring the Slip and Fall Lawyers at Brandon J. Broderick Will Give You Peace of Mind
How Do I Know If I Need a Slip and Fall Accident Lawyer for my Case?
After suffering an injury, all of your energy should be put into healing and getting better. For you to focus on recovery, a lawyer can help you by managing your case and taking that worry off your shoulders. Brandon J. Broderick will gather the evidence, interview witnesses, consult with specialists, and negotiate with insurance companies. Let our team of knowledgeable New York slip and fall lawyers help you get the compensation you need. We protect your rights and offer you the best legal recourse.

The insurance provider may refuse to pay for some of the damages or offer you a ridiculously low settlement amount if you don't submit a legal claim. In spite of the fact that certain injuries take longer to manifest than others, insurers will try to contact the injured party quickly in an attempt to persuade them to accept a low settlement offer. This is not recommended. We will advocate for our clients' best interests and in the event that a settlement cannot be reached through negotiation, we will not hesitate to take the case all the way to trial.

Throughout New York, our slip and fall attorneys have successfully represented clients in premises liability cases against negligent property owners, including those involving highly complex claims against commercial properties, apartment buildings, construction sites, nursing homes, and public or municipal entities.
In order to schedule a no-obligation consultation in one of our New York locations, call, chat or fill out a contact form.
Get in touch with an experienced New York slip and fall attorney today. We offer free consultations.
Slip and Fall Compensation
Most slip and fall accident settlements involve both economic and non-economic compensation. Losses like medical costs and lost wages are examples of economic damages, while pain and suffering is an intangible loss that can't be quantified and falls under non-economic damages.

When representing clients in slip and fall cases, Brandon J. Broderick, Attorney at Law seeks maximum compensation for all damages, whether it be economic or non-economic. The actual value of a claim is dependent on various factors, most notably the severity and permanency of the injuries.
Economic Damages Explained
Compensation for intangible monetary losses is known as "economic damages", which an injury party will seek in a personal injury case. It is important to remember that you can only submit one personal injury claim per incident. If someone suffers a severe injury, the length of time they will need medical care and their ultimate prognosis may not be known right away. However, you have the right to seek compensation for not just your current, but also your future medical bills that are related to the accident. This may include (both past and future):

Hospital or doctors bills
Surgery costs
Medical specialists
Medical devices
Rehabilitation
Homecare
Future economic damages can be difficult to calculate, as it involves knowledge of the extent of an injury and an expert's opinion on the patient's prognosis for the future. In cases involving serious long-term injuries, a slip and fall lawyer will know the best course of action to protect your rights and interests.

Other economic damages include loss of income while recovering and income expected to be lost in the future. If you can't work anymore due to your injury, future earnings are in jeopardy and you can recover this. Your claim for damages may also include funds to cover the cost of household help you are unable to perform on your own any longer.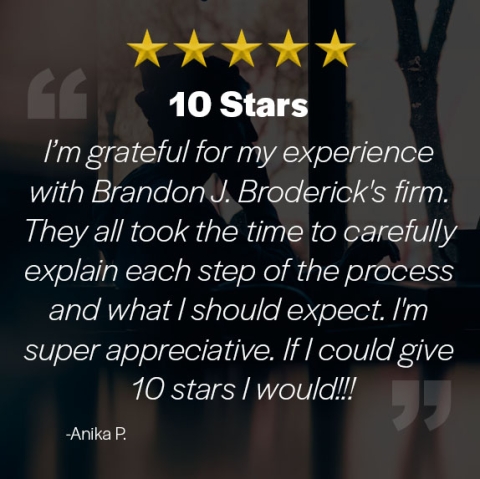 Non-Economic Damages Explained
It is possible to seek non-economic damages for a victim's pain and suffering in a premises liability claim for an injury sustained on the property of another person. Loss of companionship or consortium might also be grounds for a lawsuit following the victim's death.

The term "pain and suffering" describes the physical and mental stress a victim may go through as a result of an accident and the injuries related to it. Both the actual and perceived distress experienced by accident victims are taken into account when determining the amount of compensation to be awarded. Because of the difficulty of assigning a monetary value to intangibles like pain and suffering, having an experienced attorney on your side is important after a slip and fall accident. Because of their background, they'll be more equipped to defend the methodology behind the number they've come up with.
---
Slip and Fall Claims: Proving Negligence
An injured party who sues a property owner for damages after a slip and fall must show that the defendant was negligent in their ownership or maintenance of the property. However, there are varying standards for the owners, based on the nature of their property and the visitor's intent. For a claim of negligence to succeed, the plaintiff must establish that the defendant owed them a duty of care, knew or should have known that the premises were unsafe, and nevertheless failed to take appropriate action to correct the situation.
Explaining Duty of Care
Owners have different "duty of care" obligations depending on their visitors. Under New York law, land owners owe duty to each visitor on their land to provide "reasonable" care. However, the measure of what is "reasonable" is open to interpretation, as there are no set parameters. Those invited to the property by the owner are owed the highest level of duty of care. When someone is invited, the owners have an obligation to investigate and find any risks that could be potentially dangerous. If a licensee is permitted on the property, they are also owed a duty of care, but to a lesser degree. An owner is required to exercise reasonable care in protecting them from dangers they are already aware of. A trespasser is offered no duty of care, because they were not invited onto the property.

Party guests and out-of-town relatives are examples of licensees, or people who are allowed on the property but not for any commercial objectives. A trespasser is someone who enters a private property without the owner's consent.
Breach of Duty
You will also need to show that the owner of the property breach their duty of care in order to prove negligence and win your slip and fall lawsuit. The victim must show that the owner failed to do one of the following in order to establish that the owner acted negligently:

Keep the property in a safe condition;
Address any safety issues that have been identified; and/or
Issue a warning to anyone who could be at risk.
Some property owners may insist they had no idea the area was dangerous. The injured party, in such a case, must prove that the property owner was aware, or should have been aware, of the danger.
Causation
The injured party must establish that the dangerous conditions on the property actually caused their injuries, which is called the "causation" aspect of negligence. If you slip and fall in the icy parking lot outside a store, for example, you'll need to prove that the ice was the direct cause of your injuries and that you wouldn't have slipped otherwise.
Damages
Damages is the compensation a victim receives for an injury, the final part of negligence. Damages you can claim include medical bills, lost wages or emotional distress.
Without the assistance of an attorney, it is difficult to predict how much compensation you may be entitled to. For a free consultation, call us at (877) 867-7280.
Statute of Limitations on New York Slip and Fall Claims
When referring to personal injury lawsuits, "slip and fall" cases are one type in a long list of others. A slip and fall lawsuit follows the same time limits as other injury cases in New York, including car accidents.

New York state law allows victims of slip and fall accidents up to three years to file a claim for damages. A "statute of limitations" is the legal term for the time limit a victim has to bring forth a lawsuit. Nearly all court cases, whether civil or criminal, are subject to a statute of limitations. If you don't submit your case by the date set by the statute of limitations, you may lose your right to do so.

A claimant has three years from the time of the accident before the statute of limitations expires. It's good practice to take care of your injuries, gather information like evidence, and consult with a lawyer before filing a lawsuit. However, time is of the essence, so don't delay in contacting a slip and fall lawyer.

The first stage in any litigation is filing a complaint with the court, and as long as you do so within three years of the accident, you should be fine. Only the initial phase of the case needs to be resolved within the allotted three years. To gather evidence, investigate the circumstances, and prepare for trial, you now have more time.
What if I Miss the Deadline to File A Claim?
Your case may be dismissed if you wait too long to file it with the court. If a lawsuit is submitted more than three years after the statute of limitations expiration date, it may be dismissed. The statute of limitations may be used as a defense by the defendant in response to your initial complaint. The court will have to throw out your case if you miss the three-year deadline.

If you do meet the deadline, but want to add new parties to your lawsuit or new claims of negligence after the three-year statute, you will not be able to include these new claims or defendants. Each claim of negligence and each defendant is subject to the applicable statute of limitations. It may be too late to add the building owner to a slip-and-fall lawsuit filed against a tenant if the action is filed after the statute of limitations has expired.

In light of this, it's clear that getting legal help is valuable. Trial preparation might take months or even years, depending on the complexity of the case. A trusted lawyer can advise you about your options the best.
Extension on the Statute of Limitations?
The statute of limitations may be extended in rare cases. In rare ocassions, the statute is paused, or "tolled", giving the victim more time to submit their complaint.

If you are a minor or deemed mentally "insane" at the time of the injury, the court may give you an extension. Because the courts recognizes that a minor or "insane" person isn't aware of the time limit they have to file, an extension is sometimes allowed. The statute of limitations for filing a claim in court is three years from the date the plaintiff's condition was cured. So, for the minor, it's 3 years from the time they turn 18; and for the "insane" person, it's 3 years from the time a person is deemed mentally stable again.
Common Causes of Slip and Fall Accidents
In the United States, falls are a common cause of injury. There are over a million people who visit the emergency room every year because of slip and fall accidents, making it the top cause of ER visits. When people slip and fall, it's usually because of something unsafe about the surface they were walking on or the surroundings. These could be:

Loose flooring
Uneven sidewalks or concrete
Debris cluttering aisles or pathways
Potholes
Slippery floors
Icy surfaces
Dangling wires and other potential trip hazards
Poor lighting
Accidents involving tripping, slipping, and falling can occur everywhere. The defendants in personal injury claims involving slip and fall accidents are typically the property owners of apartment complexes, garages, retailers, restaurants, public places, and nursing facilities.
---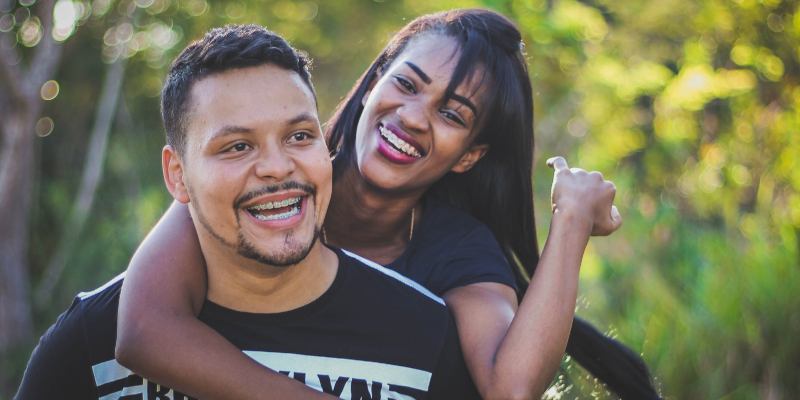 Hiring the Slip and Fall Lawyers at Brandon J. Broderick Will Give You Peace of Mind
Accidents can be stressful, especially when an injury is sustained. They can have a negative impact on not only your physical, but also mental health, not to mention your financial status. Our goal is to relieve you of all these stresses and give you peace of mind. We have decades of experience working with injury clients such as yourself and helping them win their legal cases. Do not let an insurance company undervalue your claim or downplay your injury. You deserve full compensation when someone else's negligence caused you injury.

At Brandon J. Broderick, Attorney at Law, we believe in providing superior client service and the results to match. As a result, we are among the highest-rated slip and fall lawyers in New York.

We service cities all around New York state, as well as New Jersey, Connecticut and the surrounding areas. Contact us now so we can discuss your case and decide how we can help you.