The time after a motorcycle accident has occurred in which you or a loved one were hurt can be stressful. You are trying to focus on healing, but you have medical bills mounting, you may have to take time off work, and you're not sure how long it will last.

Any traffic accident can leave you upset and in pain, especially if it was someone else's negligence that caused it. In these cases, you may need legal help to guarantee that your rights are upheld. It will give you peace of mind to know that someone with legal expertise is in your corner, such as a motorcycle accident attorney.

We value honest and genuine communication with our clients at Brandon J. Broderick, Attorney at Law. We work on a contingency fee basis, so it is in our best interest to win your case and negotiate the best settlement possible. There are no upfront fees. We work for you, you do not work for us. This is just one of many reasons why we consistently rank among the top New York motorcycle accident lawyers.

If you don't file a legal claim, the insurance company may present you with a very low offer that hardly covers your needs. In some cases, you may even have to come out of pocket, which is the last thing you want to do. Contact our New York offices right away and let's turn your setback into a victory.
---
We'll provide an accessible overview about motorcycle accidents in New York as you continue reading below.

Brandon J. Broderick, New York Motorcycle Accident Lawyer, Turn Your Setback Into a Comeback
What You Should Do If You're Involved in a Motorcycle Accident
What to Know About Motorcycle Accident Settlements
Economic Damages in Motorcycle Accident Settlements
Non-Economic Damages in Motorcycle Accidents
Motorcycle Accidents Resulting in a Fatality
Who's At Fault in a Motorcycle Accident?
Is There a Statute of Limitations for Filing a Motorcycle Accident Claim in New York
Facts & Statistics About New York Motorcycle Accidents
Call Brandon J. Broderick Anytime, 24/7, to Discuss Your Motorcycle Accident
Our promise to you is that we will put 110% effort into your case and fight for the rights and the compensation you are entitled to. We've assisted individuals just like you in overcoming tough situations like this that were no fault of their own. Give us a call at 877-941-2767.
Brandon J. Broderick, New York Motorcycle Accident Lawyer, Turn Your Setback Into a Comeback
Recover damages for your current and future medical costs and injuries.
The aftermath of a severe motorcycle accident can be debilitating. The protection offered to the driver of a motorcycle is much less than that of a typical automobile, which increases the risk of major injuries and fatalities for motorcycle riders. When this happens, it's important to think about your rights and anticipate your future needs. Insurance companies will frequently make an effort to get in touch with injured victims and reach a settlement for as little money as possible, as quickly as possible. You need enough time to carefully assess the extent of your injuries, how they may affect future wages and quality of life, in addition to how they may affect your current expenses.
Experienced Negotiators and Trial Attorneys
The absence of a legal claim will prompt insurers to offer victims a settlement that hardly covers your needs. To make matters worse, the insurer may even decline to pay for some of the damages.

With Brandon J. Broderick as your motorcycle accident lawyer, we will deal with any interactions with the insurance provider on your behalf and work diligently to secure the money you are due. If a settlement cannot be reached in negotiations, we will take your case to trial and we will win.
By your side
Alleviate your worries while you recover from your injury, because Brandon J. Broderick, Attorney at Law, will take over and manage everything related to your case. When you retain our services, our skilled legal team will fight for the compensation you are entitled to. We will use every effort to protect your rights and will stand by your side as you go through this challenging period.

Get a free consultation by contacting Brandon J. Broderick, Attorney at Law. We will turn the situation into your favor, as we have with many of our past clients. Our successful track record speaks for itself.

---
What You Should Do If You're Involved in a Motorcycle Accident
A motorcycle accident can be scary. Compared to when you're driving a regular automobile, your body is significantly more vulnerable while you're riding a motorcycle. There are numerous steps to take following a motorcycle accident, immediately after and in the weeks following.
Call 911
While calling for aid right away following an accident may seem like the most apparent course of action, it's important to emphasize this.

Someone at the site of the accident needs to call for an ambulance right away, whether they are the motorcycle rider or have just arrived on the scene as a witness. Medical attention is required in all circumstances, even when no one seems injured. After impact, concussions and other injuries are possible, even if they are not immediately apparent.
Move Away from the Scene
After an accident of any kind, whether it involves an automobile or motorcycle, the next thing you should do is get to a safe location.

It is likely that you and others are still on the roadway if you have just been involved in a motorcycle accident. Being on the road can put you at risk for another collision, particularly if the road is a highway.
Gather Evidence of the Accident
Take pictures of the accident scene if you can, and gather as much information about the accident as you can.

It is safer to get yourself in a safe place first, especially on busy roads, despite suggestions that you should take pictures of the accident before you remove your bike from the accident scene. However, if you know that you have ample time to document the incident with photos, you will have strong proof if you ever need it.
Exchange Information
In a motorcycle accident, everyone involved should exchange their contact information. Typically, the details you should share with others are as follows:

Names
License plates
Phone numbers
Home addresses
Vehicle information
To be ready for legal action, it is important to have everyone's information available on the scene. Make sure the police show up to the scene of the accident and file a report. Any accident in New York that results in more than $500 in damage must be reported to the police.
Contact a Motorcycle Injury Lawyer and Your Insurance Company
The next part of being involved in a car accident is arguably the most difficult for some people. This is when you notify your insurance provider about your accident. When doing this, be careful not to acknowledge blame in the case when providing information concerning the accident.

The insurance company of the other person may attempt to contact you if you've shared information with them. An experienced motorcycle injury lawyer can negotiate and manage your case. Dealing with insurance companies, whether it be your own or the other party's, can be challenging. You have the best chance to gather evidence and witness statements when the accident is still fresh in everyone's mind. Contacting a lawyer as soon as you can after an accident is important.

---
What to Know About Motorcycle Accident Settlements
If you sustained injury in a motorcycle accident, your insurance provider may offer a settlement. But, you may ask yourself: what is the typical settlement in a motorcycle accident case?

Economic damages and non-economic losses are two categories of compensation for injuries included in motorcycle accident settlements. You must take into account the full extent of your injuries, whether or not they are permanent, and the projected outcome for either you or a loved one.
Economic Damages in Motorcycle Accident Settlements
The financial losses you suffered as a result of the accident will be the basis of the economic damages you are awarded. This compensation covers both lost wages and estimated lost wages incurred during the course of treatment and rehabilitation. The total cost of your medical bills – since the accident and current ongoing treatment – are also covered by economic damages. Examples of medical costs are as follows:

Hospital / emergency room bills
Doctors' visits
Physical or occupational therapists
Related costs, such as transportation to a doctor's appointment
The more severe the injury, the more your medical bills and other losses can be, which makes negotiations more challenging. This is even more a reason to work with a New York motorcycle accident lawyer who can lead all talks with the other party. If you pursue a high-value claim with legal representation, insurance adjusters will generally take you seriously, giving you an advantage in seeking a reasonable settlement or verdict in court.
How To Determine Future or Ongoing Medical Costs?
Your claim can demand compensation for future medical expenses if your treatment is expected to be ongoing or long-lasting, especially for victims who have suffered serious injury. It's extremely important to be fully aware of the extent of your injuries and understand that there may be future costs. In your settlement offer, both existing and future medical costs should be included.

How does one calculate these future costs? It can be difficult to determine future economic damages, so a lawyer will call in medical experts to testify and give their opinion about a victim's injury and condition. These specialists can assess the severity of an injury and what should be anticipated for a long-term prognosis. As far as lost income and projected lost income, an economist or related specialist may be required.

Luckily, if you retain the services of a motorcycle accident law firm, they will take care of bringing in specialists and strengthening your case. This is extremely important in the event of a serious injury that has a long-term impact on a victim's life.

Future costs could include medication, nursing care, lost earnings, and even money to pay for services that the injured party can no longer perform on their own.

One of the key reasons to resist accepting a settlement offer too early is that you need to fully understand the extent of the damages you need to cover your losses. This is especially true when the offer seems very low. Calculating all losses related to your injuries should be done before any settlement is considered.

If you are still receiving medical care, you may still need to undergo surgery or require treatments in the future. If you take the first settlement offer you are given and still require treatments later, you may be responsible for paying for them yourself.
Do not delay in seeking legal help if you were injured in a motorcycle accident. For a free consultation, get in touch with us today. We produce results for our clients, thanks to our track record of success and dedication to our clients.
Non-Economic Damages in Motorcycle Accidents
Non-economic damages are common in injury claims from a motorcycle accident. However, these damages are more difficult to quantify. When non-economic damages are mentioned, this refers to both the physical and mental pain that an injury from a motorcycle accident has impacted a victim's life, regardless of whether they suffer any financial loss. Non-economic damages can include pain and suffering, such as depression, PTSD, mental anguish, and other conditions.

The degree of your physical injuries, as well as if they are permanent, will be taken into account by insurance companies. Each case and settlement is different. For example, if you have sustained a traumatic brain injury as opposed to a bruised leg, you will be entitled to more compensation for pain and suffering. Essentially, you have greater pain and suffering as a result of a more serious and long-lasting injury, and because of this, you are entitled to more compensation.

To determine "pain and suffering" damages, insurance companies will generally multiply the cost of medical bills by a number between one and five. That multiplier can increase if the injury is more serious or permanent. In cases like this, it's very important to have an experienced motorcycle accident lawyer help you navigate all the variables. Their knowledge will make it easier for you to justify the settlement you're seeking.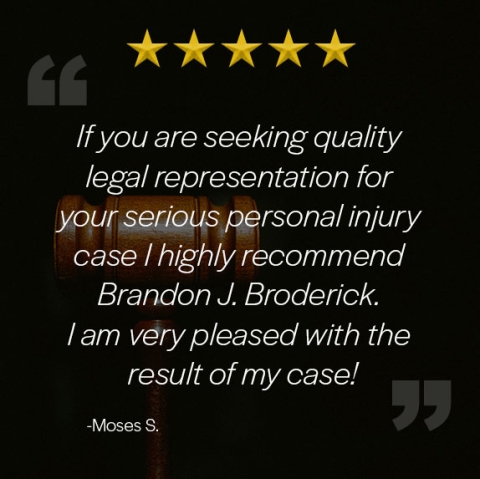 Motorcycle Accidents Resulting in a Fatality
You might be able to file a wrongful death lawsuit if a family member or loved one is killed in a fatal motorcycle accident. When a victim who would have otherwise been entitled to compensation for injuries is killed as a result of another party's negligent behavior, a wrongful death claim may be made. Because the victim likely had the option to file a legitimate personal injury lawsuit, the family of the deceased individual has the right to pursue financial compensation for their death in a wrongful death suit.

The children, parents, spouse, or a representative of the deceased's estate can file a wrongful death lawsuit, according to New York Consolidated Law §4-1.1. Unless they have also been appointed as a guardian or representative of the estate, the deceased's brothers or cousins generally do not have the right to file a wrongful death claim in New York.

Even though no amount of money can ever fully compensate for the loss of a spouse or other loved one, the untimely death of a spouse can come with a significant financial burden. Damages that may be paid in a wrongful death claim in New York if your spouse or other loved one perishes in a motorcycle accident include:

Hospital and medical expenses
Funeral expenses
Lost income and loss of deceased person's expected lifetime income
Lost health and insurance benefits
The deceased person's pain and suffering
Your loss of love and companionship
Your loss of consortium
Who's At Fault in a Motorcycle Accident?
Motorcycle accidents are subject to the same legal rules as car accidents, in terms of who is at fault and if negligence played a part. All drivers have a responsibility to drive safely. However, when the driver of another vehicle has come into a motorcycle rider's right of way, they are generally liable or at-fault in an accident. Did you know this is the case in 2/3 of motorcycle accidents with vehicles? Also, 70% of motorcycle accidents involving another vehicle occur in an intersection.

In some circumstances, a driver may be driving a work vehicle and is involved in a motorcycle accident. Sometimes, the owner of the company the driver is working for could hold partial liability for the accident if the negligent driver was doing work-related tasks. In other cases, the manufacturer of the motorcycle could be found responsible, even in part, for the accident. If there was a manufacturing flaw that interfered with how the motorcycle drove, which contributed to the accident, the company could be held financially liable for any injuries.

As with most injury cases, every motorcycle accident in New York is unique, and determining who is at-fault can be difficult. The best chance you have to determine liability in the accident is to contact a knowledgeable New York motorcycle accident lawyer as soon as possible.
Is There a Statute of Limitations for Filing a Motorcycle Accident Claim in New York?
The statute of limitations is a deadline that is set for filing lawsuits, requiring claims to be made within a certain window of time. In New York, motorcycle accident victims have three years to bring forth a personal injury claim from the date of your injuries. While there can be exceptions, this deadline should be followed or you risk losing your opportunity to file a legal claim and seek compensation.

If you lost a family member or loved one in a motorcycle accident, the statute of limitations to file a wrongful death lawsuit is two years from the date of their death.

Because of these deadlines, it is important to speak to a motorcycle accident lawyer to go over your case. The sooner a lawyer begins advocating on behalf of a motorcycle rider who has been hurt, the greater the likelihood the lawyer will be successful in gathering important evidence and building the strongest possible case against any parties who may be at fault.
Facts & Statistics About New York Motorcycle Accidents
Motorcycles are just a small percentage of the number of registered cars in New York City, but make up a large percentage of serious injury or death. Below are some facts and statistics, according to a study from the New York City Department of Transportation (DOT).

Motorcycles make up just 2% of all registered cars in New York City, but they account for 14% of all traffic deaths.
Motorcycle riders, 35 years old and under, made up 56% of fatalities.
Males make up almost all motorcycle deaths.
Most motorcycle accidents involve more than just the motorcycle itself; another motor vehicle is typically at blame.
For every 100 million miles of driving, around 450 motorbike injuries occur.
Instead of on highways or country roads, the majority of motorcycle accidents happen on city streets or in heavily populated parts of the Hudson Valley, like Newburgh.
Registration, Inspection and Insurance is Required
Motorcycle registrations expire on April 30 each year, and are current for a duration of one year as opposed to the typical two years for other motor vehicles. Motorcycles must also undergo safety inspections once every 12 months by a DMV-licensed inspection facility.
Insurance Requirement
The "no fault" insurance rules that apply to other motor vehicles in New York State do not apply to motorcycles. Owners and operators of motorcycles should be aware of the scope and restrictions of their insurance coverage, including their passengers. You are required to have liability coverage at the very least to drive on any public highway.
Required Motorcycle Gear
According to USDOT federal motor vehicle safety requirements, all motorcycle drivers and passengers are required to wear authorized motorcycle helmets (FMVSS 218), as well as approved eye protection.
Headlight Rule
Finally, while driving, your motorcycle's headlight and rear light must always be on.
Call Brandon J. Broderick Anytime, 24/7, to Discuss Your Motorcycle Accident
Motorcycle accidents may affect your physical and mental health as well as your financial security, which may cause you and your family unnecessary stress and anxiety. Wouldn't it be reassuring to have a reliable friend and advisor to advocate for you? Someone who is looking out for your best interests?

At Brandon J. Broderick, Attorney at Law, we value outstanding client service, compassion, and accomplishments. We are among New York's top motorcycle accident lawyers because of this. You can rely on us to employ the best approach to ensure your quality of life. Our team of lawyers have decades of experience assisting motorcycle accident victims just like you. We've helped them move past an injury brought on by someone else's negligence. For a free consultation, get in touch with us today.
Don't do it by yourself. We have offices throughout New York, including the Bronx, Brooklyn, Queens, Manhattan, Rochester and New Rochelle. Our motorcycle accident lawyers will come to you wherever you are in New York. Call 877-740-7603