At Brandon J. Broderick, Attorney at Law, we understand each case, each individual, each circumstance is unique and personal. We understand how devastating the aftermath of an accident or injury can be. Working is difficult or impossible, bills and medical expenses are mounting, and your life has been upended. We can help.
Contact the New York personal injury law firm of Brandon J. Broderick, Attorney at Law.
Our experienced New York personal injury lawyers believe in compassionate client care and an honest, straight-forward approach. We turn setbacks into comebacks. And have the results to prove it.*
When you hire a New York personal injury lawyer from our Brandon J. Broderick, you pay nothing upfront. We work on contingent fees that are only collected if we win your case. That means if we don't win, you don't pay. Without a legal claim, the insurance company or responsible party can offer you a lowball settlement that barely covers any of your needs and may even refuse to cover some of the damages.
Don't be left having to pay for the costs of your injuries on your own. Contact us today and let us turn your setback into a comeback.
---
What to Do Next If You've Been Injured
Document and Gather Evidence
In the immediate aftermath of an accident, if you're able, gather evidence at the scene. If you've been in a car accident, take pictures of the scene of the accident and your injuries. If you've fallen at a business, make sure to have the incident documented at the accident site. Don't be afraid to call the police. New York State law requires a police report for even very minor car accidents.
Seek Medical Care
Medical care after an injury is extremely important. If you don't seek medical care, insurance companies and the potential at-fault party can more easily claim that you weren't injured. Medical records serve as important evidence in personal injury cases so it's important you seek as soon as possible after the accident.

---
If you or a loved one have been seriously injured, if the injuries are permanent or permanently disabling or if your loved one died, you should highly consider speaking with a personal injury lawyer in NY. You may have the grounds for a personal injury claim and an injury attorney can navigate the process and maximize your compensation. Personal injury lawyers will help you file your claim, equip you with the necessary information, and assign tasks that will help strengthen your case, such as seeking medical attention or keeping a diary of your injuries or limitations.
What Is My Personal Injury Claim Worth?
Personal injury claims include damages for tangible and intangible losses you experienced because of the incident. Typically, the more serious or permanent the injury, the higher the claim value. While each case is unique, the higher the value that you are seeking, the more complex the negotiation with the at-fault party becomes.

If you anticipate that further medical treatment will be necessary such as with serious injury, your claim will include compensation for future damages. If your medical treatment will extend far into the future, or you have lasting injuries that will require ongoing treatment, your claim could include a demand for compensation for future medical expenses, future pain and suffering and loss of enjoyment of life, or lost income. A New York personal injury lawyer has expertise in calculating and negotiating for the maximum amount of compensation in these complex areas.

---
Types of Compensation in Personal Injury
As discussed, you are entitled to compensation for your injuries from the person legally responsible for those injuries. The damages are the amount of settlement agreed upon by you and your legal representative and the other parties involved in the negotiation. If neither party can agree on an amount, it may then be decided by a judge or jury following a civil trial.

Damages can be put into one of two categories: compensatory damages and punitive damages. Compensatory damages are to compensate the injured party for losses incurred as a result of their injuries. Punitive damages are meant to punish the party responsible for the injuries and typically reserved for the most egregious cases of negligence.

When you speak to an injury lawyer in New York, they will go over which of these are your best course of action. Look below for a more detailed description of what filing for either of these damages would mean.
Compensatory Damages
Compensatory damages are intended to bring the victim back to the same financial state as before the accident. Compensatory damages can include both tangible (economic) and intangible losses (non-economic).

Economic Damages
Economic damages have the potential to increase the amount of your claim. The amount for monetary damages varies from case to case and is determined by several losses that the plaintiff may have suffered due to their injury. Economic damages often include medical treatment, loss of income, loss of property and legal fees.
Medical Treatment
Compensation for medical treatment includes the cost of hospital stays, doctors, rehabilitation, prescriptions, specialized therapies, medical devices, transportation to and from appointments, along with any other expenses associated with the treatment of the injuries.
Loss of Wages
You are entitled to compensation for any loss of wages due to your injury. Any income that you lost because of taking time off work should be included in your claim.

If your injury prevents you from returning to the job that you are accustomed to doing, and you need to settle for a lesser position, then compensation for loss of wages should be claimed. Likewise, if you are unable to perform your job in the same capacity, you will need to account for any loss in pay you will suffer as a result.

Loss of property
This would include compensation for vehicle damage or loss, personal items, or other items lost or damaged in the accident.

Legal Fees
You are entitled to seek payment of your legal costs from the at-fault party. Most New Jersey personal injury attorneys work on a contingency basis, which means you do not owe legal fees until your case is resolved successfully. Your award can include the legal fees associated with your attorney's time to bring the case to settlement.

Non Economic Damages
Non economic damages are awarded as compensation for a person's pain and suffering due to the injury. General damages or general compensatory damages are to compensate you for an injury that doesn't cause a monetary loss. These damages may be difficult to prove, as they are not physical and usually cannot be seen.

Pain and suffering: Pain and suffering are subjective and depend on the person affected, the incident that occurred, and other factors.

When you or your loved one is presenting your case for pain and suffering, you must detail the hindrance it has caused. An insurance company, judge, or jury will rely on various things when considering compensation. These include:
Injury itself
Recovery time
Any permanent disability or limitations
Emotional suffering: In some instances, emotional suffering or anxiety warrants compensation. Emotional suffering is challenging to prove, so keeping a diary or calendar of good days and bad is essential. Be sure to include any mental anguish that you have suffered resulting from the incident.

Punitive Damages
You may not be entitled to punitive damages, as they are awarded only in the most reckless or malicious cases. Punitive damages are rarely awarded in New York. But if you feel you are a victim of a malicious or purposefully harmful act, you may be entitled to further compensation.

Cases that award punitive damages often involve a company or other large entity. For example, in a product liability case, a car parts manufacturer may continue to make and sell a car part they know to be unsafe or defective. If you can prove they were negligent in their decision to continue to sell the car part, they could be ordered to pay punitive damages.

Types of Personal Injury Cases
Personal injury law is also called tort law. If you've been injured or your property has been damaged due to someone else's negligence, carelessness, recklessness, or intentional actions, you have the right to pursue compensation from the at-fault party.

In order to successfully pursue your case, you must establish that the at-fault party was negligent. In legal terms you need to prove that the at-fault party owed you a duty of care, that duty of care was breached due to the at-fault party's negligence, and as a direct result of that negligence, you sustained injury or suffered harm.

Common types of personal injury cases include:

Car Accidents – New York personal injury lawyers handle all types of vehicular accidents such car crashes, hit and run, accidents involving ridesharing vehicles, motorcycle accidents, bus accidents, train accidents, bicycle accidents, pedestrian accidents and other injuries suffered during travel and transportation.

Truck Accidents - Truck accidents can be far more complicated than a car crash because of the number of liable parties that may be involved. Injuries can also be more serious in truck accidents.

Slips and Falls – Whether it's a slip, trip or fall, if you're injured on someone else's property due to their negligence, you have a right to compensation for your injuries. This type of personal injury case often involves premises liability law, which stipulates the care businesses should take to keep their property safe and free from hazards,

Construction Accident – If you've been injured in the workplace, such as a construction site, there may be several causes of the accident involving more than one entity. It's important to consult with a New York personal injury attorney who can help you get the full compensation you may be entitled to.

Workers' Compensation – While many workers are entitled to workers comp benefits after an injury or illness, it can be challenging to receive compensation for the full cost of your injuries. Your workers' compensation claim requires the attention of an attorney who understands the nuances of workers compensation law and can help you maximize your benefits.

Wrongful Death – Losing someone you love is extraordinarily difficult. If your loved one died in an accident or illness as a result of negligence, you need an attorney who is both compassionate and experienced to handle your wrongful death case.

Nursing Home Neglect – We place tremendous trust into the nursing homes and long term care facilities where our loved ones reside. When the facility breaks that trust and your family member is not receiving an adequate level of care, a personal injury attorney can not only recover compensation for your loved one's injuries but also work to prevent it from happening to others.

A New York personal injury lawyer can help you obtain fair compensation for injuries you sustain as a victim in an accident or incident. Personal injury refers to an emotional or physical injury sustained by the victim. The victim, or plaintiff, may file a personal injury lawsuit against the entity or party responsible for the accident. Filing a lawsuit does not mean you are going to trial. A personal injury lawyer will first negotiate with insurance companies and other parties to get you full compensation.

Types of Personal Injuries
Personal injury refers to both physical injury as well as the emotional pain and suffering caused by the accident, incident or illness. For instance, if you are injured in a car accident and suffer a traumatic brain injury, you are entitled to compensation for all costs associated with the treatment and recovery of your physical injuries as well as a monetary award for the pain and suffering you endured because of the injury. Personal injury refers to an umbrella of damages caused to the plaintiff by the defendant and are covered under the general terms:
Bodily harm
Pain and suffering
Emotional distress
Bodily Harm
Actual bodily harm to your person is straightforward, usually involving a car accident or something of that nature, wherein the victim would seek compensation for their injuries. The amount sought after for personal bodily harm would help pay for medical bills, surgeries, physical therapy, care equipment at home, or anything else needed for rehabilitation resulting from the occurrence.
Pain and Suffering
Pain and suffering are not as straightforward as physical injury to the body. To effectively document your emotional pain and suffering, you may be directed to speak to a mental health professional. Speaking to a mental health professional may determine whether you have lingering psychological repercussions.

You will want to document how your pain and suffering have caused your enjoyment in day-to-day activities to decline and how you may no longer be able to participate in things you once enjoyed. Perhaps you or your loved one can no longer communicate, or you cannot enjoy outings as you once did; this would fall under that umbrella.
Emotional Distress
Emotional distress includes some of the more challenging to prove aspects, such as defamation of character or threats to your physical safety. Emotional distress is valid, and you deserve to fight for compensation to help you seek retribution for any fear or loathing you have endured.

Negligence
In New York, the legal responsibility in an accident will usually come down to the negligence of the person at fault for the accident. One of the most difficult aspects of a personal injury case can be proving negligence or negligent acts were the cause of serious injuries and damages. In many cases, accidents are simply that, accidents. In other cases, such as a drunk driving accident, it can be easily established that the act of criminal negligence is what caused the accident and the person who should be held liable for the damages.

There are four elements, under New York law, that go into proving the negligence of a personal injury claim:
Legal Duty
Legal duty establishes that the defendant owed the victim a legal duty to keep that person relatively safe and free from harm. New York drivers have a legal obligation and duty to other vehicles, cyclists, and pedestrians that they operate their vehicle safely. A business has a legal duty to maintain their premises in a safe manner, free from hazards like ice and snow or slippery floors.

Breach of Duty
It must be proven that at the time of the accident, the defendant conducted themselves in a manner that they knew could potentially harm others. And, it must be proven that another person in the same circumstance would have acted differently in the same situation. For example, a person would know that driving under the influence is likely to cause an incident.
Causation
You will need to prove that your injuries result from a breach of duty on the part of the other party.

Simply put, this means that you must verify that your injuries are the result of the defendant's conduct. Seek your physician's medical attention to establish an injury was caused or an existing injury worsened due to the defendant's negligence.

Documenting your injuries with a doctor is critical. It is difficult to collect compensation for injuries that were not documented by a physician.
Damages
Finally, in order to file a claim, you must have suffered some type of loss. Your loss, or damages, can include compensation for medical bills, lost wages, and pain and suffering.
---
Comparative Negligence
New York follows a pure comparative fault system. Your settlement amount may be affected if you are partially liable for the damages incurred. Conversely, you can still collect damages unless you are considered 100% at fault. New York Comparative fault will be considered when it comes to settlement amounts if the insurance company finds that you were partially at-fault in the incident.

In New York, the insurance company investigates how much each person contributed to the accident, if at all. Once the insurance company does an independent review of the accident, conditions and factors at the time of the incident, they will determine a percentage of liability to each party involved.

For instance, in a car accident when considering fault, an insurance company looks into:
Whether the driver was under the influence of a substance
If traffic violations were a factor
Negligent driving or undue care
Whether the brakes were applied
Speed of the vehicles
If effort was made to avoid a collision
A skilled New York personal injury attorney can advise you on what to expect for a settlement and how to prove your claim.
Statute of Limitations on Filing a Claim
The statute of limitations of filing a personal injury claim in New York is three years from the date of the injury. If you do not file a claim before the statute of limitations expires, your window is typically expired. If you try to file a claim after the three-year deadline, the defendant will most likely file a motion to dismiss. There are only rare occasions, like toxic exposure or occupational hazards that lead to serious disease, when a personal injury claim may be filed beyond the three-year mark.
Notice of Claim Against Public Entities
If you've suffered injuries because of a city, town or municipal agency or entity, like public transit or New York City, a notice of claim within 90 days is required to inform the City or entity that you plan to file a lawsuit to collect for damages that they incurred. It intended to do what the name implies, and that is to let the government know you intend to file a claim.

A notice of claim is not the same as the actual lawsuit itself. The notice of claim is merely letting the other party know that you have filed a suit against them. In New York, you must file the notice of claim within 90 days of the incident, if the incident involves a city, town or municipal entity.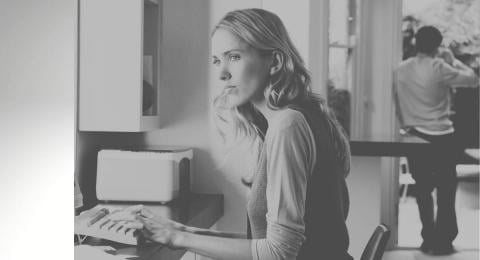 Brandon J. Broderick is Here for You 24/7
We get it. No one expects to get into an accident, much less consider filing a personal injury lawsuit. But unexpected accidents can have an impact on your health, well-being, and finances which can cause worry, fear, and anxiety -- for you and your family.

If you've been injured due to someone else's negligence or reckless conduct, you have the right to seek compensation for your injuries and what you've suffered. Why get stuck dealing with insurance companies and negotiation all on your own?

Contact the experienced, compassionate New York personal injury attorneys of Brandon J. Broderick. Our attorneys have decades of experience representing victims in all aspects of personal injury from car crashes to slip and fall incidents to workplace accidents. We've helped people just like you move forward after sustaining an injury that was caused by another's negligence or reckless conduct.
We have offices across New York State and throughout New York City, including Brooklyn, the Bronx, Manhattan and Queens.

---