Greg Shaffer, Esq.
Greg Shaffer is one of the most experienced attorneys at Brandon J. Broderick, Attorney at Law. In addition to personal injury cases such as car accidents and "slip and fall" injuries, he has handled wrongful death claims, medical malpractice issues, and toxic tort cases including lead poisoning, workplace chemicals, railroad injury, and asbestos exposure.

A successful appellate advocate, Greg has won a number of important appeals that require thoughtful legal analysis and strong oratory skill. He has extensive experience in Multi-District Litigation [MDL] that is required when dealing with cases involving multiple liable parties and jurisdictions, including multi-billion-dollar pharmaceutical cases. He also handles consumer law matters such as identity theft, privacy rights, and cybersecurity.

Greg Shaffer is one of only a small handful of lawyers who has been certified by the Supreme Court of New Jersey as a Certified Civil Trial Attorney. He is admitted to practice law in both New York and New Jersey, at the state and federal level, and has litigated cases throughout the 50 states.

Greg's clients find him to be reassuring, patient and informative. He takes the time to explain what to expect, the nuances of the case and advise. A former investigator, he is very thorough and has a depth of knowledge on complex matters that require an understanding of medicine and science. Yet, as a trial attorney, he is adept at articulating clearly, completely, and compellingly. Greg has successfully won settlements and verdicts for clients when other attorneys or firms said they were unwinnable.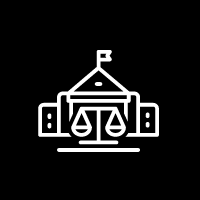 Bar Admissions
New Jersey
New Jersey Supreme Court
New York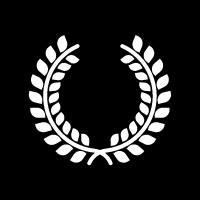 Honors and Awards
Greg was instrumental in assisting the victims of the 9/11 disaster with their legal issues, and served Trial Lawyers Care. For his efforts, he earned the 2004 Public Justice Achievement Award. He has also appeared in a number of media outlets, including Eyewitness News, Trial, Dictum, and the Star-Ledger. He has served as Chair of a court-appointed children's protection advisory board and on his town's Public Safety Committee.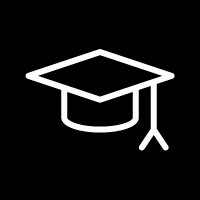 Education
Juris Doctorate, Rutgers School of Law
Bachelor of Science, Boston University

Courtroom Successes & Notable Settlements*
$5M Pharmaceutical

Multidistrict Litigation Users of prescription medication suffer side effect.​

$4.5M Workplace Injury

Client was working in an industrial manufacturing setting where he was exposed to toxic fumes, rendering a diagnosis of silicosis, ultimately requiring multiple lung transplants.

$2.5M Wrongful Death Involving Commercial Vehicle

Unemployed senior citizen struck by a commercial truck

$1.2M from construction site injuries.
$1M Toxic Exposure in New York City

Child suffered toxic exposure and permanent brain injury

$1M Workplace Injury

Client was working for a large public utility and during a shift was subjected to toxic fumes, sustaining anoxic brain injury.

​$968,000 Workplace Injury

Client was continually exposed to asbestos in an industrial manufacturing workplace, and suffered mesothelioma, ultimately succumbing to his injuries.

$900,000 Workplace Injury

Client required back and shoulder surgery after he slipped and fell in a convenience store.

$850,000 Automobile Injury

Driver suffers back injury requiring surgery.

$820,000 Automobile Injury

Driver suffers back, knee, and hip injuries requiring surgery.

$650,000 for neck surgery after fall from cellar doors.
$600,000 Automobile Injury
$500,000 Pedestrian Accident

Pedestrian hit by automobile experiences traumatic brain injury
* Results may vary depending on your particular facts and circumstances.