Marc S. Borden, Esq.
Attorney Marc S. Borden has been working in personal injury law since 2011, with previous work experience at a mid-size law firm defending insurance companies in cases involving personal injury, premises liability, motor vehicle liability, insurance coverage, labor law and appellate practice.
Today, Mr. Borden continues his personal injury practice with us, where he also serves as Attorney Ambassador for our firm and engages with the legal and medical communities to forge alliances between our firm and other distinguished organizations.
Mr. Borden aggressively prosecutes cases on behalf of his clients, consistently delivering 6-figure verdicts and settlements on surgical and non-surgical cases*. He utilizes his diverse background and experience as defense counsel in order to resolve cases quickly and for maximum value. Mr. Borden is a results-driven advocate, every aspect for all types of personal injury actions. He is highly-regarded by his clients for excellent communication and client service, thanks to his belief that unwavering persistence and great customer service lead to larger settlements.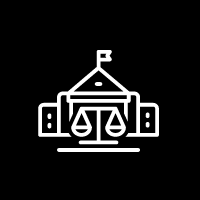 Bar Admissions
New Jersey State
Supreme Court of New Jersey
United States District Court of New Jersey
New York State
Supreme Court of New York
New York Appellate Division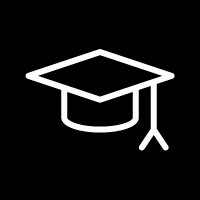 Education
Juris Doctorate, Seton Hall University School of Law
Bachelor of Arts, English & Psychology, Rutgers University

Mr. Borden is a graduate of Rutgers University, Rutgers College, where he earned Bachelor of Arts degrees in English and Psychology, as well as a certification in creative writing.
While studying law at Seton Hall Law School, Mr. Borden also served as President of the Intellectual Property Law Association, and was an editor of the Circuit Review Journal and member of the Ethics Committee.
After graduating with a Juris Doctor degree from Seton Hall Law School in 2013, he was admitted to practice in the Supreme Court of New Jersey;, the United States District Court of New Jersey, Supreme Court of New York, and the New York Appellate Division.
Notable Judgments and Settlements:
Among his other achievements, Mr. Borden has won*:
$300,000 settlement on a case that was awarded $65,000 at arbitration for a labral tear and knee scope
$390,000 for a microdisectomy case during the pre-deposition phase of the litigation, and prior to independent medical examination by defense counsel
$200,000 for a shoulder scope in a case that landed on Mr. Borden's lap at the last minute from another attorney in which no discovery had been conducted
$200,000 for a hernia surgery case for a client that was struck by a car outside a crosswalk, with a BAC significantly over the limit
$275,000 for a shoulder scope in a fall down case
$125,000 settlement for a non-surgical fall down caseduring a client's deposition in which the client had prior and subsequent injuries as well as a fraud conviction
*Results may vary depending upon your particular facts and legal circumstances.