Christopher T. Karounos, Esq.
As a persuasive, inventive trial attorney, Christopher T. Karounos concentrates his practice on representing individuals seriously injured by the negligence of others. He has handled cases arising from assaults, motor vehicle crashes, all manner of slip, trip, or fall injuries, watercraft collisions, trucking incidents, construction defects, motorcycle accidents, and worksite injuries.
Chris is one of only a small handful of lawyers Certified by the Supreme Court of New Jersey as a Civil Trial Attorney. He is a former Adjunct Professor of Law at Rutgers University Law School-Newark for advanced trial presentation and served as Head Coach for the Law School's National Mock Trial Team, and a longtime Barrister for the Bergen County Pashman Civil Inns of Court. Chris is equally comfortable explaining the complexities and nuances of a case to a jury as he is when informing and supporting his clients at each step of their case and explaining the litigation process.

For many years Chris has also successfully handled numerous commercial litigation and trial matters. He is a successful appellate advocate, having won several important appeals for both his personal injury and commercial litigation clients over the years.

Chris is a former volunteer EMT-D with nearly 20 years of experience in trauma situations. Having treated and transported hundreds of injured patients, he brings a unique understanding of clients' trauma experiences from their injury locations and uses that knowledge when he vigorously fights for their rights throughout their cases. Having attained a Biology degree with a biomedical concentration, served as an EMT/Crew Chief &Trainer, Chris uses his understanding of medicine, science, and his trial law skills and experience to zealously advocate for his clients against the insurance defense companies and, when needed, to a Judge and Jury.
Professional Background
Upon graduating from Rutgers Law-Newark, Chris clerked for the Hon. Menelaos W. Toskos, J.S.C. in the Bergen County Superior Court. He then practiced as a litigation associate at two of New Jersey's premiere law firms, Lowenstein Sandler, PC, and Archer & Greiner PC (formerly known as Herten Burstein PC in Hackensack, N.J.) before opening his own practice in 2013 focusing on Personal Injury and Civil Litigation.

Chris is Past-President of the Hellenic American Bar Association, a current member of the New Jersey Association for Justice, American Association for Justice, Bergen County Bar Association, a Barrister in the Bergen County Pashman Inns of Court, former Adjunct Professor of Law at Rutgers University Law School-Newark and former Head Coach for the Law School's National Mock Trial Team. He is currently trained to serve as an Arbitrator for the New Jersey Superior Court, and is a former R. 1:40 approved Mediator.
Bar Admissions
New Jersey
Federal District of New Jersey
Third Circuit Court of Appeals

Honors and Awards

Certified Civil Trial Attorney, Supreme Court of New Jersey**
BERGEN MAGAZINE – Named as a 2022 Bergen County Top Lawyer
Super Lawyers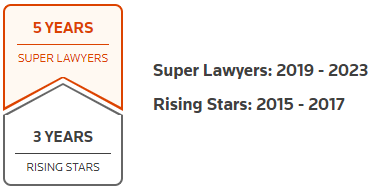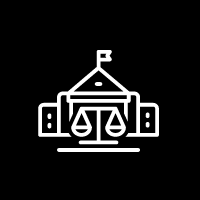 Admission to Practice
New Jersey
Federal District of New Jersey
Third Circuit Court of Appeals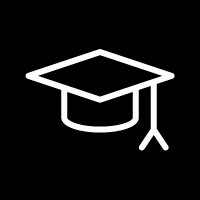 Education
Juris Doctorate, Rutgers School of Law-Newark
Bachelor of Arts, Biology/Biomedical Science – Rutgers College, New Brunswick
Notable Settlements and Courtroom Successes*
$28,000,000.00 Settlement – Worksite Injury

Settlement for severe burn injuries sustained at a worksite explosion (additional case and settlement details are Confidential)

$9,500,000 Combined Jury Verdict – Boating Crash (#3 highest jury verdict of that year)

Two sisters devastatingly injured in a Manasquan Inlet Boat crash sustained multiple fractures, nerve, and organ damage, an additional passenger was killed in the crash; Mr. Karounos represented both sisters from the beginning of the case and was lead counsel and trial attorney for the team that tried the cases and obtained verdicts for both sisters

$2.1M Judgment – Tortious Interference & Commercial Breach of Contract

Defendant held liable for tortiously interfering with client's Vending Machine and Support/Operations business in NY and NJ locations

$1.925M Judgment – Consumer Fraud and Commercial Breach of Contract

Client owned and operated chemical production and analysis facility, defendants breached various provisions and agreements with our client, including Consumer Fraud Act violations resulting in treble damages being awarded

$1.3M Settlement – Premises Liability

Gentleman fell on ice in a motel parking lot, ankle fracture required surgery and later required cervical fusion surgery

$800,000 Settlement – Helicopter Crash

50yr old compression fracture from helicopter crash caused by faulty engine rebuild and "products" issues

$600,000 Settlement – Truck Crash

18yr old driver sideswiped by truck entering a roadway. Injuries and treatment included lumbar disc herniations, post-traumatic headaches, epidural injections, laminectomy, facetectomy, and foraminotomy.

$400,000 Jury Verdict – Traumatically Induced Spinal Syrinx

Automobile crash injuring early 50's man, sustained a traumatically induced syrinx (fluid-filled cyst within the spinal cord itself); includes $75,000 award to Plaintiff's wife and successful appellate arguments upholding the verdict

$400,000 Settlement – Sidewalk Defect

Woman injured due to a sidewalk defect at an Edgewater, NJ riverside retail and residential complex

$350,000 Settlement – Snow and Ice

Gentleman injured his back and leg when he fell due to untreated ice and snow at a home construction site

$315,000 Jury Trial Settlement – Sidewalk Defect

91-year-old woman with fractured hip due to car dealership's uneven sidewalk; settled during the trial while Plaintiff's expert was testifying

$210,000 Jury Trial Settlement - Assault

52-year-old man injured when assaulted in a road rage incident; settled while waiting to pick a jury

$150,000 Jury Trial Settlement – Snow & Ice

50+-year-old man fractured his tibia when he fell on an icy driveway. Settled after Opening statements and Plaintiff's experts testified

$130,000 Settlement – Snow & Ice

50+-year-old woman fell on an icy driveway apron
*Results may vary depending upon your particular facts and legal circumstances.
** Attorneys may be designated by the Supreme Court as "certified attorneys" if they demonstrate sufficient levels of experience, education, knowledge and skill in a specific area of law or practice, pass a rigorous examination and receive recognition from peers as having sufficient skills and reputation in the designated specialty. See Certification Process.
*** Super Lawyers is a listing of lawyers who are selected based on peer nominations and evaluations combined with independent research. Each candidate is evaluated on 12 indicators of peer recognition and professional achievement. Thomson Reuters publishes the listing. See Selection Process.
Disclaimer: Pursuant to the Rules of Professional Conduct as promulgated by the Supreme Court of New Jersey, lawyers who promote themselves or their firms are required to state the following: "No aspect of this advertisement has been approved by the Supreme Court of New Jersey." This disclaimer applies to all the attorney rating agencies and organizations listed below. For further information as to their internal selection & rating criteria please click on their respective links above.