At Brandon J. Broderick, Attorney at Law, we are devoted to helping injured individuals and their family members move forward after sustaining an injury that was caused by another's negligence. With our 12-hour callback guarantee, dedication to exceptional client care, and track record of success, our team of experienced personal injury lawyers will work with you to achieve the compensation that you deserve.
Brandon J. Broderick, Attorney at Law Is Here for You 24/7
Pursuing a legal claim after an accident or injury is never something you expect. But why risk being unfairly compensated for an accident or injury that wasn't your fault? Contact us today for a free consultation. Many of our clients feel a sense of relief once they make that first phone call.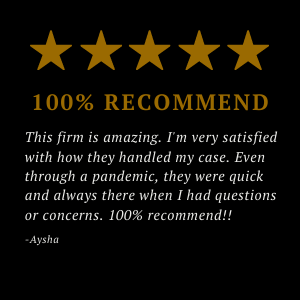 Directions to our Paterson, NJ Law Office
Our law office in Paterson, New Jersey serves clients in Paterson, Clifton and surrounding Passaic County. But don't worry, we've got you covered. We have locations across NJ and can come to you anywhere in New Jersey or the New York City area.
Our Paterson office is located at the intersection of Main Street and Madison Avenue, just seconds off of I-80's Madison Avenue exit. If you're coming from the south, take the Garden State Parkway to NJ-19 and get off on Broad Street. If you're coming by public transportation, we are on NJ Transit bus line 74 and 190.
Brandon J Broderick Paterson, NJ Office
847 Main St
Paterson, New Jersey 07503
About Paterson, New Jersey
Paterson is the largest city in and the county seat of Passaic County, New Jersey, United States. As of the 2010 United States Census, its population was 146,199, rendering it New Jersey's third-most-populous ...
Elevation: 112′
Area: 8.704 mi²
Population: 145,710 (2019)
Top sights in Paterson
Paterson Great Falls National Historical Park, Lambert Castle Museum, and Paterson Museum
Is Paterson NJ a bad area?
One of New Jersey's biggest cities is one of the worst places to live in America, according to a 24/7 Wall St ranking. The website ranked Paterson, New Jersey, as the third-worst place to live in America behind only Miami and Detroit
Why is Paterson NJ dangerous?
Paterson has parts that are bad, just like New York City and Montclair. Crime is everywhere, it just seems to be heavily associated with Paterson. Paterson used to be a big industrial town, but all the fabric mills closed, and it suffered. It's as dangerous as the crime-heavy spots in other cities, honestly.
What is Paterson known for?
Paterson was founded in 1792 by Alexander Hamilton and the Society for Establishing Useful Manufactures. The city is the first planned industrial center in the United States, and the factories and mills were powered by the Great Falls of the Passaic River. ... The city became an industrial powerhouse.
Is Paterson safe?
The chance of becoming a victim of either violent or property crime in Paterson is 1 in 33. Based on FBI crime data, Paterson is not one of the safest communities in America. Relative to New Jersey, Paterson has a crime rate that is higher than 92% of the state's cities and towns of all sizes.
Driving directions from Paterson, NJ
Take Market St to Railroad Ave
Continue straight onto Railroad Ave
Take Getty Ave to Main St